Dance, Pageant, Ballet Pantyhose and Tights
From Studio to Stage: Move Comfortably with Our Select Performance Tights
Hot Legs USA helps you prep for the upcoming season of dance team tryouts, studio classes, cheer practice, and more. Perfect your pirouette or master your toe touch with our flexible, yet comfy tights, at an affordable price.
Prep Little Legs for Studio Dance Classes
Studio dance is a great way for your little one to improve coordination and release energy. Hot Legs USA provides quality dance tights for children with a variety of colors; from traditional white, to black and nude for a more contemporary option.
Children's Footless Tights
Footed High Gloss Children's Tights
Opaque Micro Fiber Children's Tights
Studio Dance Attire for All Class Types
Whether you need footless practice tights for jazz class or leg warmers to go with your pointe shoes, Hot Legs USA's got it all. Shop from our wide selection of legwear for ballet, tap, jazz, and more!
Cheer Squad & Dance Team Tights
From middle school cheer to college-level dance team, Hot Legs provides everything you need to keep the crowd energized. Your legs will look fab in any of our athletic hosiery and goes well with any cheer or dance uniform.
Tamara Premium Pantyhose
Peavey Footless Pantyhose
Peavey High Gloss Fashion Tights
Purchasing the required cheer or dance shoes, uniforms, or costumes can add up to an expensive shopping trip – trust Hot Legs USA to give you the BEST FOR LESS!
Shop Dance Tights and Pageant Wear from Hot Legs USA!
Hot Legs USA sells remarkably low-priced, high quality dance tights and pageant pantyhose! We sell only the best brands, Peavey and Tamara brand pantyhose. These ballet tights are super soft, run resistant, and give legs excellent support and superior shine! Peavey pantyhose and Tamara hosiery are two of the most respected brands of footed and footless dance tights. We carry them in many beautiful neutral tones to match many skin colors! We also carry excellent dance shorts and dance leg warmers. Best of all, our premium quality dance tights and pageant attire are available at an amazingly low price!
Glossy, Durable Dance Tights Made to Perform
We make these products available to everyone, but we think dancers and pageant participants should know their favorite brands of dance tights and pageant hosiery attire are available for extremely affordable prices. Get soft, durable, amazingly shiny or matte pantyhose at Hot Legs USA today!
If you're a dancer, you know how easy it is to ruin a cheap pair of pantyhose. Before you're even done with your routine there's a run in the leg and you find yourself having to buy a replacement pair. If you're a cheerleader, the last thing you want is to have to replace your hosiery after every game or performance. At Hot Legs USA, we offer durable and affordable dance pantyhose for dancers of every size, shape, and style.
Ballet Tights and Footless Pantyhose Kick Your Look Up a Notch!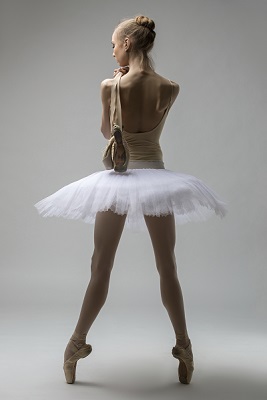 On top of traditional hosiery, there are scrunch socks, leggings, and fishnets in a large variety of colors for any performance. There are also footless pantyhose, meaning no more wasting a pair when you get a hole in the toe! Our dance pantyhose, tights, and leggings are appropriate for all sorts of dancers, from traditional ballet to jazzy tap to cheerleaders.
Hot Legs USA offers dependable hosiery for dancers in the following styles:
Fishnet
Full Body
Footless
Stirrup
And we offer these styles in a selection for all dancers, including:
For dark skin
For light skin
For men
For plus size
For children
Our hosiery has a variety of gloss, sheer, or opaque finish. You can even get a shimmer pair for an extra special event.
Perfect Tights for Dancers, Ice Skaters and Gymnasts
Tamara Hosiery tights are perfect for all performers, with a high gloss finish that is a favorite among ice skaters and gymnasts. The Leg Avenue brand provides extra support and warmth, just what you need when cheering on a chilly football field. The high gloss footless tights of Peavey Hosiery is perfect for dancers who want a nice finish for their legs but need their feet bare or covered in a sock.
Hoping to purchase a lot of hosiery for little? Contact us to work out an offer on bulk or wholesale opportunities! Whether you're equipping the dance squad or want to have a matching team for an event, Hot Legs USA is here to help.
You dance hard. Shouldn't your pantyhose keep up?
Do you have a little miss in dance or pageantry? We have Tamara brand children's tights! Shop our soft, durable dance and pageant wear for girls today for a look and feel she'll love!

You Found the Ornament!
Enter HolidaySale2014 at Checkout to Receive 17% OFF Your Entire Order!