Men's Seamless Pantyhose
Wear Our Hosiery Confidently Under Anything
Men's European couture has bled into the United States, incorporating pantyhose into their everyday attire. Underneath layers of traditional clothing, hosiery keeps everything comfortable and smooth. No worries about lines or rolling.
Hot Legs USA offers a wide variety of men's pantyhose for all shapes and sizes. Structured with spandex and nylon for durability, we supply quality products consumers can trust. Look to us for all of your men's hosiery needs.
Men in Tights: the Masculine Fashion Statement
Why do men really wear pantyhose? The reasons are simpler than you think.
Men wear it for two main reasons:
Improved circulation
Insulation for outdoor jobs, such as hunting, fishing, etc.
Pantyhose is tighter by nature; compressing your legs for a better overall feel. They also act as another layer, keeping the heat close to your body. On cold days, layering hosiery underneath clothes makes a big difference.
Other than circulation and keeping warm, some men just enjoy staying in-touch with unique trends. Pair them under shorts or pants for a look all your own. Whatever the case, know that Hot Legs USA supplies only quality products at a low price. Check out our hosiery inventory today!
Want To Keep This Between Us?
Discreet Shipping on us
Hot Legs USA Cares about your privacy.
All packages are shipped discreetly.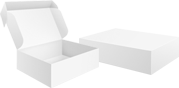 You Found the Ornament!
Enter HolidaySale2014 at Checkout to Receive 17% OFF Your Entire Order!