Dolfin Activewear Shorts
Quick View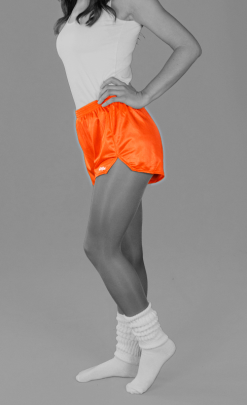 Hot Legs USA is proud to offer Dolfin Active wear. Dolfin offers the exact same short shorts made famous by our favorite sports bar Waitresses & Cheerleaders across the country and around the world. If you're looking for a pair of sexy and practical shorts, consider Dolfin active wear. Customers shopping our Dofin active wear also like our collection Cobblestone active wear shorts.
To mimic the complete look of a Hooter's waitress, check out Hot Legs USA's premium pantyhose from Peavey pantyhose and Tamara hosiery (These are NOT Hooter's Brand pantyhose). We also carry quality tights and footless hosiery easily paired with our selection of athletic socks.
Hot Legs USA has everything you need to make your legs look great while you waitress, cheerlead, dance or do any other athletic event including a Dolfin Activewear size chart. Dolfin active wear is simply another quality brand included in our long list of beloved brands such as Peavey, Tamara, Leg Avenue and Cobblestones.

You Found the Ornament!
Enter HolidaySale2014 at Checkout to Receive 17% OFF Your Entire Order!