Mens Leg Avenue Pantyhose
Mantyhose: The Latest Fashion Trend
Leg Avenue men's pantyhose are perfect for creating a fashion-forward statement and useful for keeping warm in the winter months. Men's leggings from Hot Legs USA are available online at unbeatably low prices. As the newest fashion trend that has exploded across Europe (and now the United States), men's pantyhose are something you should try.
Guidelines for Men's Tights
If you're going to try men's tights, there are some guidelines to keep in mind. Be sure to choose the correct size by using a height and weight chart. When putting them on, be careful – clip your toenails prior to avoid ripping. Colored or patterned men's nylons should be treated like socks: choose a color matching your pants or top. Finally, if you don't shave your legs, choose pantyhose darker than your leg hair.
Mantyhose for Sale
Men's Pantyhose from Leg Avenue are designed with durability and comfort in mind. The 100% nylon tights or high nylon-to-spandex ratio pantyhose are resistant to moisture and oil absorption while providing a comfortable fit. They stretch to follow your body shape, ensuring comfort for all day wear. Be ahead of the next big trend and buy a pair of men's pantyhose today.
Browse the complete collection of men's nylons from Hot Legs USA and step out looking and feeling great.
Want To Keep This Between Us?
Discreet Shipping on us
Hot Legs USA Cares about your privacy.
All packages are shipped discreetly.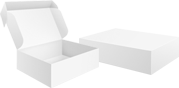 You Found the Ornament!
Enter HolidaySale2014 at Checkout to Receive 17% OFF Your Entire Order!