Tamara High Gloss Microfiber Tights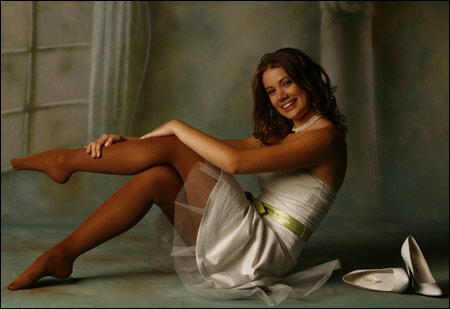 Hover To Zoom

Retail Price:
$10.49
Select Quantity:

Product Features
Tamara Hosiery Fashion Tights Give You High Gloss Glamour
90% Nylon, 10% Lycra Spandex
40DN
Reinforced Crotch
Reinforced Inviso-Band
Shop Other Products In This Color: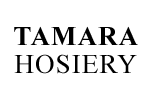 Make any outfit look more glamorous with Tamara High Gloss Microfiber Tights. These Tamara Hosiery microfiber tights are a must-have fashion accessory. Dancers, ice-skaters and gymnasts love Tamara High Gloss Tights for their eye-catching sheen. Rock Tamara Microfiber Tights at your next performance and captivate the crowd. These high gloss tights also make great holiday wear for Christmas or New Year's Eve. Tamara High Gloss Microfiber Tights also serve as the perfect fashion accessory for bringing together work outfits; pair a cropped blazer and chic skirt for a more modern, professional look. When you want flawless coverage, these fashion tights perfectly gloss over razor knicks, bug bites, cellulite, stretch marks and other imperfections. Whether you're dancing circles around the competition or making a power presentation at the office, these high gloss fashion tights are a staple piece in every modern woman's closet.
Tamara High Gloss Microfiber Tights give you unbelievable flexibility and support. The Nylon (90%) and Lyrca (10%) blend provides a soft feel and lasting quality. Nylon offers breathability and sweat repellence. Quick-drying Lyrca resists shrinkage, wrinkles and stains. A double stitched crotch and inviso-band prevents fabric from unraveling. Unlike the other tights brands, these high gloss tights give you unbeatable mobility and tear resistance. Rely on Tamara Hosiery High Gloss Microfiber Tights for lasting quality and comfort.
Don't spend a fortune for high quality fashion tights. Hot Legs USA carries Tamara High Gloss Microfiber Tights for just $10.49! Available in black, navy and white, these opaque high gloss tights help you dress to impress. We carry sizes A/B, C and Long. Refer to our sizing chart to find your perfect fit.

You Found the Ornament!
Enter HolidaySale2014 at Checkout to Receive 17% OFF Your Entire Order!