Gussetless Pantyhose (crotchless)
Gussetless Pantyhose for Mischievious Pursuits
Whether you're seeking comfort or naughty endeavors, gussetless (crotchless) pantyhose from Hot Legs USA aim to please! Crotchless pantyhose are perfect for wearing with teddies, thongs, and short shorts. These tights are so sexy and naughty, they're the perfect kick to add to your lingerie collection! Not to mention, these things are comfortable - there's no need to be constricted when you have options!
From the adventurous Fishnet Garterbelt Pantyhose to the smooth and subtle Sheer Nylon Pantyhose, crotchless tights from Hot Legs USA's Leg Avenue collection are sultry, daring lingerie choices. Try out a pair, and remember that we ship these items in discreet packages - so if you want to make this hot hosiery a surprise, it will be!
There are a lot of reasons to shop gussetless (crotchless) pantyhose. Whether you want to add some new flavor to your lingerie or just want the comfort only gussetless hosiery can provide, Hot Legs USA is the place to go.
Crotchless Tights Are Not Just for the Bedroom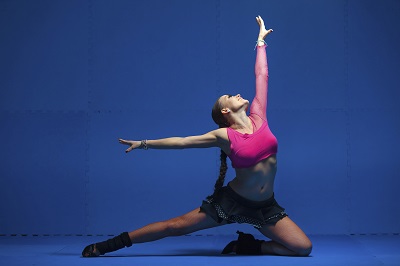 Avoid constricting or uncomfortable crotch panels on your pantyhose by going without. The open designs of these tights allow your body to breathe more, a great benefit for dancers. Gussetless hosiery can be worn under short shorts without showing reinforced control tops, allowing you to make casual shorts into a sexy statement without revealing too much.
At weddings, the bride's chosen style for her bridesmaids may include pantyhose under a fancy dress. But weddings can be long and sweltering, especially when they're outdoors in the summer. Beat the heat with pantyhose that meet the wedding party requirements but give you breathability and freedom. Formal occasions of any kind can be cooler and more comfortable with gussetless pantyhose worn under a dress. No need to sweat and suffer!
Naughty or Nice Gussetless Pantyhose
Want something sexy? Gussetless pantyhose are a great way to add spice to the bedroom. We recommend the Leg Avenue Lycra Sheer Garter Pantyhose with Lace Waistband for an especially sensual look. A variety of faux garters and sheer finish add to the sultry nature of the pantyhose.
We have many different styles of designer gussetless pantyhose, including:
Thigh high
Garter belt
Faux garter
Each different type adds extra allure. The classic thigh high is perfect when paired with a short skirt. The garter belt gives a classic feel to a romantic evening. Get caught up in a pair of fishnets. And there are gussetless pantyhose for men too, meaning the fun goes both ways!
If you want your purchase to be a surprise, we offer discrete shipping with online orders. It's time to look sexy for a great price.
Check out our beautiful thigh high and garter offerings to find something more classic!

You Found the Ornament!
Enter HolidaySale2014 at Checkout to Receive 17% OFF Your Entire Order!