Light Flesh Tone Pantyhose and Tights
Quick View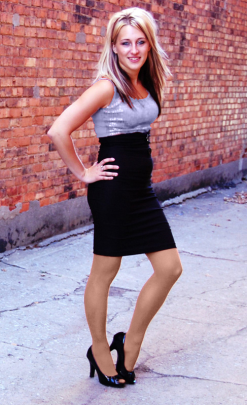 Light Fleshtone Tights for Sheer Coverage
These light fleshtone tights provide the perfect nude look on your legs while creating flawless legs. Our tights create a toned and defined leg while covering up any bruises or imperfections you may want to hide. Unlike some brands of tights, you won't have to worry about these wrinkling or running throughout the day. Our durable fabric and reinforced seams ensure they will hold tight to your legs no matter what level of activity you go through. The light color of these sheer tights makes them perfect for wear with any color choices in your wardrobe.
These colored tights create the perfect look, day or night. With the peace of mind in the longevity and fashion statement you will be making while wearing our light fleshtone tights, the only question is how many pairs to buy!
Light Fleshtone Costume Tights and Pantyhose for Cosplay and Halloween
Check out our full list of costume guides for Halloween and Cosplay ideas.
Shop the colored tights selection and complete a variety of your outfits with a pair of Hot Legs USA tights today.

You Found the Ornament!
Enter HolidaySale2014 at Checkout to Receive 17% OFF Your Entire Order!