Everyday Fashion Pantyhose for Men
Go from Day to Night with Ultimate Comfort
Long days are tough on the legs and feet, wearing your energy down. Don't settle for cheaply-made pantyhose; turn to Hot Legs USA for quality-crafted men's pantyhose. Designed for durability and comfort, our product keeps you going well into the evening.
From patterned to opaque, Hot Legs USA offers all different designs and fabrics, suited for any outfit or activity. Check out our extensive selection of men's hosiery products and save with our everyday low prices. Fashion doesn't have to cost a fortune when you shop at hotlegsusa.com
Men's Pantyhose Name Brand Designers
Hot Legs USA carries quality pantyhose for men, all under well-known brands. Our hoisery is super comfortable and durable, as they are made with top-grade materials and fabrics.
Our most popular brands for men's pantyhose include:
From Europe to Hot Legs USA
Men's European trends include sporting shorts with hosiery underneath, keeping them warm but fashionable. This trend epidemic has landed on American soil, dressing men everywhere in pantyhose. No matter the weather, pantyhose is the accessory every man wants.
We at Hot Legs stay ahead of the latest fashion trends, bringing pantyhose and other hosiery to men. Providing other items such as patterned tights, fishnet, and support hose, we are the top supplier for men's hosiery needs. Come and see our new and exciting inventory today!
Shop more men's hosiery styles at Hot Legs USA for everyday comfort.
Want To Keep This Between Us?
Discreet Shipping on us
Hot Legs USA Cares about your privacy.
All packages are shipped discreetly.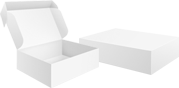 You Found the Ornament!
Enter HolidaySale2014 at Checkout to Receive 17% OFF Your Entire Order!