Mens Jockey Pantyhose
There are no products in this category
Affordable Tights for Men
While men's tights and nylons may be the new rising fashion trend of the last half-decade, Jockey men's pantyhose serve purposes beyond the aesthetic. Men donning tights for warmth in the winter, treating varicose veins or chafing protection can replace expensive compression garments with cheap pantyhose for guys (affectionately nicknamed "brosiery").
Compression tights from major brands can cost, on average, $40 to $70. Men's pantyhose from a trusted manufacturer like Jockey are just $4 to $6 available online from Hot Legs USA, and provide the same results as the specialty, expensive tights. The price difference is an entire order of magnitude. Imagine what you could do with those savings!
Our collection of Jockey men's tights are made of 85% nylon and 15% spandex, allowing the material to be lightweight and still provide the comfort and support for rigorous activity. The combination material also wicks away sweat, dries quickly and has superior elasticity. Buy a pair of men's tights wholesale, in colors like black and nude, and start enjoying mantyhose today.
Have a look at the entire selection of men's pantyhose and tights from Hot Legs USA for sale online.
Want To Keep This Between Us?
Discreet Shipping on us
Hot Legs USA Cares about your privacy.
All packages are shipped discreetly.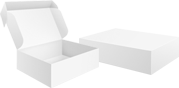 You Found the Ornament!
Enter HolidaySale2014 at Checkout to Receive 17% OFF Your Entire Order!