Tights
Fashionable Tights for Every Occasion!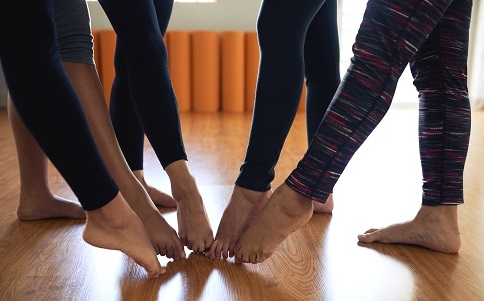 Hot Legs USA carries the same brands of quality tights worn by Las Vegas showgirls, figure skaters, NFL cheerleaders, Hooters girls, and other people who get paid to look good. Tights are a fun alternative to traditional pantyhose. Our tights are available in many colors and patterns so you can fully customize your look.
Shop all our affordable, fashionable tights online at Hot Legs USA!
Peavey and Tamara Tights for Sale Online
For high quality looks check out our premium Peavey and Tamara Hosiery. Hot Legs USA offers a variety of women's tights from sheer tights for formal occasions to colored and patterned tights for fun days out.
Whether you are looking for high gloss or a matte finish, Hot Legs USA has the perfect hosiery tights for your legs. Add gloss, shine, patterns, color, and undeniable style to take things to the next level of fashion!
Footless Tights for Dance Costumes
A dancer's wardrobe isn't complete without countless pairs of tights for practice and performance. Hot Legs USA has footless tights perfect for costumes or practice sessions. These tights keep your feet free while providing support for the rest of your legs and lower body.
Use Tights to Warm Up in Winter Weather
Enjoy your skirts and dresses in fall and winter weather with beautiful tights from Hot Legs USA! Many women stop wearing skirts and dresses in winter because the temperatures are too cold for bare legs. Tights offer more warmth than other hosiery so you can enjoy your dresses without feeling frigid.
Remember check out our Pantyhose selection for formal, high fashion hosiery!

You Found the Ornament!
Enter HolidaySale2014 at Checkout to Receive 17% OFF Your Entire Order!