Pantyhose and Tights for Drag Queens
Shop Men's Tights for Drag Costumes Online
You have the hair, the dress, the makeup, and the name. Now it's time for your legs. Drag queens and divas alike know you need pantyhose to shape your legs so you get better curves when strutting your stuff. The right hosiery will also hide everything from skin imperfections to body hair.
Show the world what sort of diva you are with high quality hosiery from Hot Legs USA! We carry men's pantyhose for every type of queen:
Colorful Tights for Elaborate Costumes
Men's tights are available in many colors so you can always match your outfit. Be fierce in a catty leopard print or be coy in an argyle pattern. Shop for colorful prints and patterns online.
Layered Tights and Pantyhose
Layer your pantyhose for an extra dose of style. Fishnet stockings can be worn over skin tone pantyhose. The pantyhose cover up leg hair, bruises, and varicose veins while the fishnets make a statement.
Pantyhose give your legs a sheer finish without having to shave. Many men prefer using pantyhose over shaving. In seconds you can pull on a pair of hose and have perfectly smooth legs. No cuts, no shaving cream, and no mess!
Shop for your drag queen pantyhose online today!
Want To Keep This Between Us?
Discreet Shipping on us
Hot Legs USA Cares about your privacy.
All packages are shipped discreetly.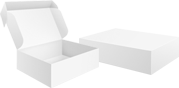 You Found the Ornament!
Enter HolidaySale2014 at Checkout to Receive 17% OFF Your Entire Order!