Tamara Pantyhose - Scrunchie Socks - Tights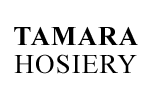 Tamara Pantyhose Give Your Legs that Las Vegas Casino or Showgirl Look
Hot Legs USA enjoys our relationship with Tamara Hosiery. Most of their products are exclusive to Las Vegas Casinos and industries like airlines, nursing, and exclusive five star restaurants, resorts and hotels. Due to recent supply contract negotiating, Tamara Pantyhose are now available for us to offer.
Tamara Hosiery offers durable Tamara pantyhose with styles like Tamara Footless Pantyhose which are perfect for cheerleaders and sports bar waitresses, and Tamara tights like Tamara Casino Wear Tights. Tamara tights will give you legs that look like sports bar waitresses with durable Tamara premium quality pantyhose that enhance the beauty of your legs. Tamara Hosiery enables you to purchase durable showgirl quality hosiery like fishnet pantyhose and tights for your active lifestyle. Have a look at the Tamara sizing chart to find the perfect fit for you.
Tamara Hosiery and Active Wear are premium quality pantyhose which feature flattering support and matte appearance. Hot Legs USA Hosiery features Tamara High Gloss Microfiber Tights, worn by Cocktail Waitresses, flight attendant, nurses, and professional/executive women who prefer high gloss opaque looking tights with added strength and durability.
Shop Tamara hosiery for showgirl, cocktail waitress, or Las Vegas casino pantyhose!

You Found the Ornament!
Enter HolidaySale2014 at Checkout to Receive 17% OFF Your Entire Order!