Buy Hooters Style Outfits and Accessories
Hooters Girl Shorts, Tights, and Pantyhose for Sale!
Love the Hooters apparel look but not the price? You've come to the right place! At Hot Legs USA you can get everything you need to dress up (or down) just like the famous Hooters girls we know and love. Create your own unique twist to this look with all of our fun colors, or keep it original and embody sexy Hooters girls and NFL cheerleaders.
Use our Hooters girl size chart and view our different lengths of Hooters style tops to find the perfect fit for your style or Halloween costume. Complete the look with Hooters shorts.
Keep your legs looking tan, tight and toned all year around with our Peavey Premium Quality Pantyhose or Peavey High Gloss Fashion Tights! Find Hooters style merchandise at affordable prices from Hot Legs USA!
For Hooters style tank tops, we have Augusta Sportswear tanks in red, white, gold/yellow, blue, or grey, and Decoy Sportswear tanks in black or white. For the shorts, we sell Dolfin shorts in orange, white, black, yellow, navy or royal blue, purple, and burgundy.
Hooters Style Athletic Clothing
Hooters style clothes are really types of sportswear. If you like the look and you want functional clothing for an active lifestyle, these shorts, sports bras, and tank tops are perfect... and offered at great prices!
Whether you're a runner who's training for a marathon, a fitness enthusiast hitting the gym, or a sports fan following a new workout program, our affordable activewear is on your side. Beyond our Hooters style collection we offer more sportswear and leggings!
Shop from our wide variety of pantyhose for serious style you have to see to believe!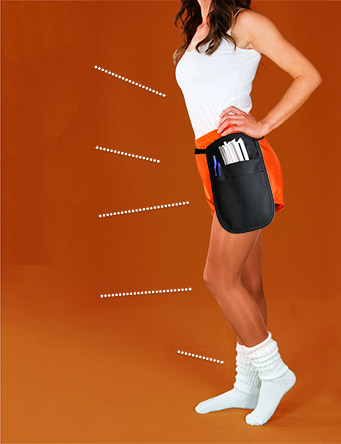 HOOTERS
HOW-TO-GUIDE

You Found the Ornament!
Enter HolidaySale2014 at Checkout to Receive 17% OFF Your Entire Order!