Mens Crotchless Pantyhose
Versatile Comfort for a Variety of Activities
Keep your legs warm and protected without the uncomfortable snug fit presented by traditional pantyhose. Hot Legs USA has the biggest selection of top quality crotchless pantyhose for men in a wide selection of styles and textures. From sheer to fishnet, including long length tights, find what you need online at affordable prices from Hot Legs USA.
Pantyhose for men are becoming more popular, due to their nude, sheer coverage which offers comfortable lightweight support for all day wear. Crotchless mantyhose provide the complete coverage and support you want, without the constricted feeling down below. The open feel of men's crotchless nylons allows you to be active and move freely while the long length ensures total coverage of your legs. Many men are turning to mantyhose as an extra layer for warmth while out hunting or ice fishing. Tights also offer health benefits, such as reducing leg fatigue due to better blood-flow through your legs. For ultimate comfort and protection, look no further than men's crotchless pantyhose, available online from Hot Legs USA.
View the mantyhose selection for all available styles of pantyhose for men.
Want To Keep This Between Us?
Discreet Shipping on us
Hot Legs USA Cares about your privacy.
All packages are shipped discreetly.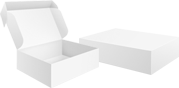 You Found the Ornament!
Enter HolidaySale2014 at Checkout to Receive 17% OFF Your Entire Order!