Pantyhose for Hooters Style Outfits
Quick View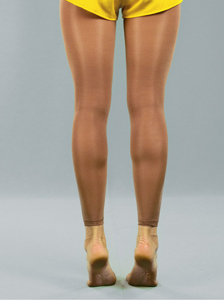 Quick View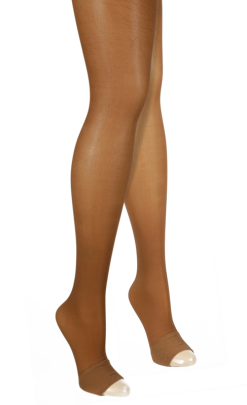 Make Heads Turn with our Footless & Toeless Pantyhose
Love the look of pantyhose, but don't like the bunched-up-toe feeling? Hot Legs USA has the perfect solution, compared to the uncomfortable alternative. Footless and toeless pantyhose are the hottest trend on the market, as women around the world are raving about how comfy they are. Toeless pantyhose are also great option when paired with open-toe shoes.
Inspired by the Hooters Girl style, our pantyhose completes any look, whether it be relaxed, sexy, edgy, or elegant. We provide more than just pantyhose; we also carry athletic shorts, exotic hosiery, and other hot apparel items. Enjoy a night out or a night in with Hot Legs USA.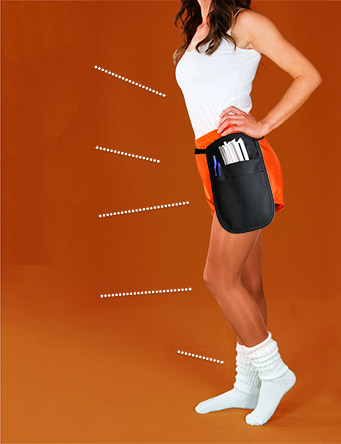 HOOTERS
HOW-TO-GUIDE
Go from Night to Day with Hot Legs' Pantyhose
Comfortable enough for long days, our Hooters-inspired pantyhose go from morning to night. Pair them with your work suit during the day, and show them off under your miniskirt in the evening.
Wear Hot Legs' pantyhose as a fashion statement with the following footwear:
Boots
Ankle booties
Leg warmers
Heels
Socks & sneakers
Athletic-Quality Pantyhose Goes the Distance
Durable enough for rigorous activity, our pantyhose withstand all-day wear, plus extra activities. The professional look of pantyhose gives a polished appearance, while providing awesome support and comfort. Feel and look great all day long.
Hot Legs' pantyhose fits active lifestyles, such as:
Cheerleading
Ice skating
Waitressing
Upgrade This Year's Halloween Costume
Our pantyhose also suits racy Halloween costumes, making your legs look fantastic in any outfit. Dress up as a hot nurse, Hooters Girl, French maid, or an original creation designed by yourself. Whatever your choice, rock the look and know Hot Legs USA provides everything you need to make this year's Halloween extra special.
Check out our extensive selection of pantyhose, lingerie, and more at Hot Legs USA now.

You Found the Ornament!
Enter HolidaySale2014 at Checkout to Receive 17% OFF Your Entire Order!