Men's Winter Pantyhose
Winter Hosiery for Men
Around the world as the temperatures drop the amount of clothing worn increases to counteract the cold. Each and every layer or piece of clothing being dull, uninteresting, and cookie-cutter styled clothing when it comes to men. But this does not have to be the only option. Here at Hot Legs USA we have collected all of the very best in men's winter pantyhose to allow you to remain warm and stylish in any amount of clothing you choose and weather.
This pantyhose is specifically designed and created to be thicker than your average variety pantyhose, but still allow the full range and flexibility that is necessary to maneuver properly and to be comfortable on your body. As such this thicker pantyhose are great for wearing under clothing as an inner layer in place of long johns/long underwear, or to be worn in and of themselves to display with pride your personality. A personality as varied and unique as the options and styles available with our inventory.
The style of these men's pantyhose is varied with each of them being different in and of themselves. You could find some to be smaller covering only the feet, to mid ranged that can cover the feet to the knee, or even the entirety of your lower body. Regardless of the option each of these varieties have options to them that make the item as personalized as can be for your personal tastes. So take a look and find a perfect fit in size and your tastes of men's winter pantyhose here at Hot Legs USA.
Shop all men's hosiery to find the perfect pair of mantyhose and tights
Want To Keep This Between Us?
Discreet Shipping on us
Hot Legs USA Cares about your privacy.
All packages are shipped discreetly.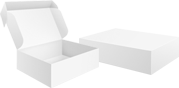 You Found the Ornament!
Enter HolidaySale2014 at Checkout to Receive 17% OFF Your Entire Order!