Cream Pantyhose and Tights
Quick View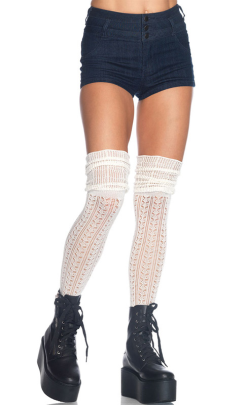 Cream Colored Tights Create Confidence
Whether you're looking to complete your classic fashion style, or to find a light colored pair of tights to match or complement your pale skin tone, our cream colored tights are the answer! These can be utilized to wear under your favorite dress or skirt, allowing you to wear it any time of year. The neutral color makes these tights perfect for pairing with any style or color of clothing! If you have a fair skin tone and want to cover up any imperfections while creating toned and defined legs, these fashion tights from Hot Legs USA are the answer.
Our tights are manufactured to the highest standards, ensuring they won't rip or tear their first time out and about. Invest in your new favorite pair of tights, available online from Hot Legs USA!
Shop our colored tights and buy your next go-to pair of tights from Hot Legs USA.

You Found the Ornament!
Enter HolidaySale2014 at Checkout to Receive 17% OFF Your Entire Order!