Top 5 Halloween Costume Ideas of 2018
Thursday, September 27, 2018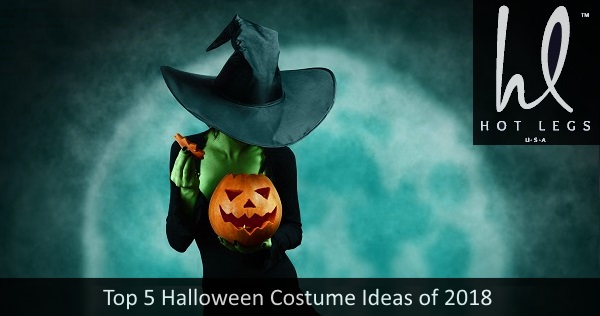 Plan the Perfect Halloween with Affordable Costumes Tights
Every Halloween has new trends. This year, the most popular costumes are inspired by some of the biggest movie and TV characters. Start planning your costume now to get ready for Halloween. Here are the top 5 costume ideas for women in 2018:
1.
Gamora – Guardians of the Galaxy and Avengers: Infinity War

The favorite daughter of Thanos is the top of everyone's costume list due to her distinct style and important role in the biggest movie of the year. Replicate her green skin with Green Tights from Hot Legs USA.

(PS: Our green tights are also perfect for Hulk and She-Hulk costumes!)
2.
Wonder Woman – Wonder Woman & Justice League

This superheroine made a big splash at the movies last year, so it's no surprise everyone wants her signature look. Use suntan pantyhose for double duty: protect your legs from cold October weather and give yourself a tan an Amazon of Themyscira would be proud of.
3.
Betty & Veronica – Riverdale

These classic comic characters have taken the silver screen by storm. Dress up as Riverdale's favorite ladies with throwback 50s style. Be a cheerleader with crisp white socks or try some Polka Dot Pantyhose.
4.
80s/90s Icons – Stranger Things, Spice Girls & I, Tonya

Hair scrunchies? Check. Colorful clothes? Check. Iconic characters? Triple check. Relive your favorite decades (or just explore their fashion) with an 80s/90s-inspired costume! Check out our Spice Girls Costume Tutorial or start acid washing your jeans today.
5.
Edna Mode – The Incredibles 1& 2

Show the world you're a fashion icon by dressing as one. Edna's super power is being super fashionable. Get some glasses, an Incredible dress, classic black tights and you're done. Remember to call everyone "dahling" and you're set!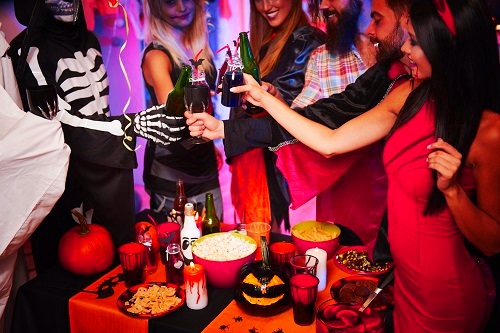 Sexy Costume Accessories
Planning a sexy costume this year? Don't forget the finishing touches courtesy of Hot Legs USA! We have all the tights and pantyhose you need to complete your costume:
Fishnets
Bodysuits
Thigh Highs
Patterned Tights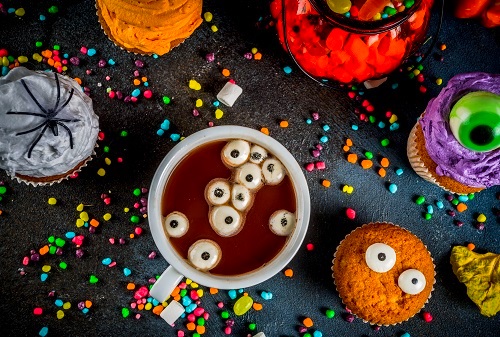 DIY Costume Tights for Flamingo, Jellyfish, and More
If you're looking to save money this Halloween, start thinking simple! Animal-based costumes are making a huge comeback for adults because they are super easy DIY projects. Buy some of our Hot Pink Flamingo Tights or sparkly Jellyfish Tights to find your wild side this Halloween.

You Found the Ornament!
Enter HolidaySale2014 at Checkout to Receive 17% OFF Your Entire Order!