Incredible Hulk Costume Tutorial
Wednesday, September 30, 2015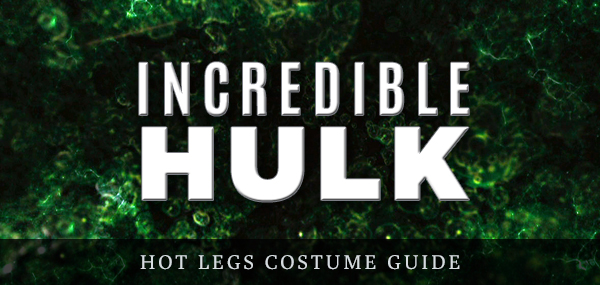 How to Make an Incredible Hulk Outfit
1. Green tights.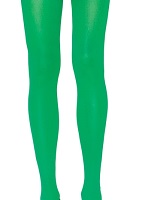 Express your anger with green tights over your legs. Leg Avenue's one size fits most means men and women can start smashing with comfortable nylons. Since this costume requires you to be shirtless, tights will at least keep your legs warm while trick-or-treating in October.
2. Purple shorts.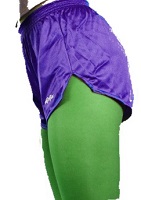 When Bruce Banner gets angry, his clothing tends to be his first victim. Rather than destroying a pair of purple pants, Dolfin shorts are just the extra coverage you need. The more green skin you can show off, the better.
3. Green body paint.
Show off your Hulk-like muscles by painting your arms, torso, and face green with body-safe paint. Or, create muscle by contouring with dark and light green paints. Just make sure the paint is safe to wear for extended periods of time. Check out this awesome makeup tutorial for advice on highlighting and contouring.
4. White lab coat.
It can be cool in October, and the Hulk shouldn't be shivering. Find a white lab coat to wear over your exposed form. Add "Dr. Banner" on the pocket to remind everyone of the man you once were. A coat will also keep you from having to paint all of your arms and there's lots of pockets for candy!
5. Hulk hands.
Make sure you can safely smash the night away with a pair of foam Hulk fists. Whether you're fighting aliens or robots, these hands will keep you from causing any lasting damage to civilians you may encounter.
Incredible Hulk Halloween Tights
This Halloween, get ready for a smashing good time with an easy Hulk cosplay. Ignoring any inner anger issues, you can pull off this costume in just a few easy steps. Try to assemble all the Avengers with help from the Captain America and Black Widow costume guides.

You Found the Ornament!
Enter HolidaySale2014 at Checkout to Receive 17% OFF Your Entire Order!