Supergirl Costume Guide
Wednesday, September 30, 2015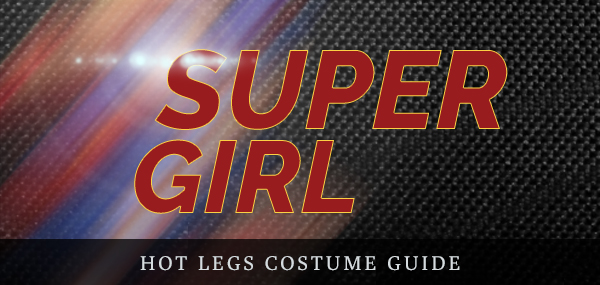 How To Make a Supergirl Outfit
1. Hair –
Supergirl is easy. Your natural hair color will work just fine for this character. While she is often portrayed as a blonde, and you should feel free to find a wig if you want one, she has also been brought to life by brunettes and redheads alike. Leave your hair down or throw it up in a ponytail if the world is in danger.
2. Outfit –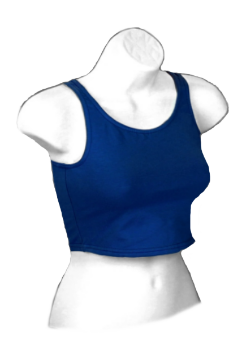 Top: A white shirt will work in any length of sleeve and torso, but Hot Legs USA has the perfect costume top for this out-of-this-world outfit. This cropped tank is made of thick Lycra and has double-stitched seams for maximum durability and a flattering high-quality look. It comes in White, Red, Royal Blue, and Gold for whatever incarnation of Supergirl you wish to portray. Not comfortable baring your stomach? Try this longer version for the same guaranteed comfort and durability.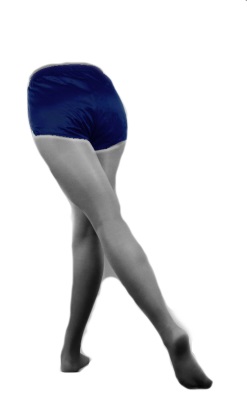 Bottom: It may seem difficult to save the world in a short skirt, but the original Supergirl did just that in the early 60s when she was debuted. For more coverage and athletic agility, use these swishy short-shorts for your costume that also happen to match your top by offering you color choices between red, gold, royal blue, and even white if you like.
Tights: Use our costume tights as the finishing touch for the perfect Supergirl costume. Glossy, suntanned legs will round out your heroic look and complete the costume. This pair of Peavey Blue Label pantyhose are high-quality and make your legs look comic-book ready. For lighter or darker skin, the Peavey High-Gloss fashion tights come in a variety of skin tones.
3. Footwear –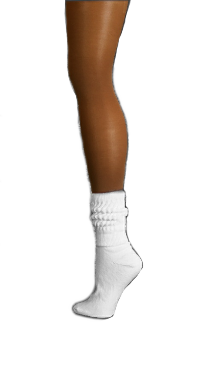 This outfit calls for knee-high red platform boots. Find an inexpensive pair online in your size and add your own yellow detail with craft tape or buy them pre-fab. Or take the costume another direction with white sneakers and scrunch socks for an athletic, ready-for-anything look.
4. Details –
Makeup: The makeup is very simple for Supergirl. Use your imagination and creativity to go as wild as you'd like. Use the same color palate as your costume, primary red, blue, white and gold. The tutorial video below shows a very simple version.
Super Logo: Take whatever liberty you would like to create your logo, but the video with the makeup tutorial above also shows you how to make the easiest, most professional looking logo in under fifteen minutes.
Cape: Be as creative as you like. Bust out the sewing machine and go nuts with red material, or you can look for a red towel the closet and grab a safety pin. Or you can buy one online for less than a Hamilton.
Halloween and Cosplay Tights for sale online
Be your super self with our super easy costume basics at Hot Legs USA. Pair up with a friend and do a couple's costume. The possibilities are many, go for a good vs. evil with a Lex Luthor companion or get a guy friend to team up with you as the Man of Steel. Most importantly, have fun!

You Found the Ornament!
Enter HolidaySale2014 at Checkout to Receive 17% OFF Your Entire Order!