Scarlet Witch Costume Guide
Sunday, October 11, 2015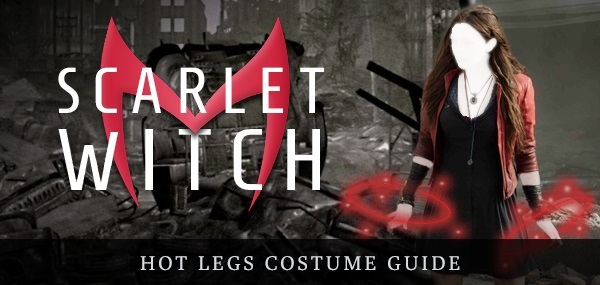 How to Make a Scarlet Witch Costume
1. Red jacket.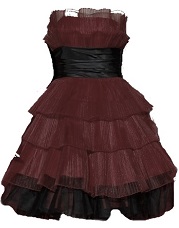 Use a red pleather jacket with collar and three-quarter length sleeves to match the Scarlet Witch outfit seen in Avengers: Age of Ultron. Wanda Maximoff has telekinetic powers which manifest in red, and she knows how to coordinate her outfit to her magic!
Buy your Scarlet Witch red jacket today!
2. Short black dress.
Under your red jacket wear any knee length black dress you own. That's right, this DIY costume just needs a little black dress to pull off! Wear a red tank top underneath for a nice layering effect.
3. Black knee high stockings.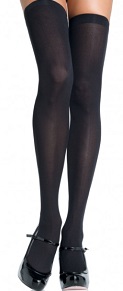 Protect your legs from robot shrapnel with Hot Legs USA Scarlet Witch Costume Thigh Highs. These comfortable and stylish thigh highs can be worn even after you take off the costume.
4. Black shoes.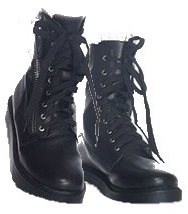 She might not be fast like her brother, but Wanda still wears sensible shoes before going into a fight. Find some black boots or sneakers from you closet to take care of your costume footwear.
5. Red and black accessories.
Paint your nails black, wear dark make-up, and wear lots of bracelets, rings, and necklaces to get the look of this powerful miracle. Add black bracers around your wrists to strike the perfect Scarlet Witch pose. Wear your dark hair down and your magical costume is complete.
Scarlet Witch Halloween Tights
Fight alongside Captain America, Black Widow, and the Hulk this Halloween when you become the powerful Scarlet Witch. Otherwise known as Wanda Maximoff, this magical young woman is one of the most powerful Avengers. get your costume together in time for the enxt Marvel movie premiere or just for a fun Halloween.
For more fun DIY costume ideas, see the DIY Costume Tutorials of Hot Legs USA including Avengers guides. View the Costume Tights and Pantyhose for even more costume ideas. Check out other Halloween tights patterns or fun pantyhose from Hot Legs USA.

You Found the Ornament!
Enter HolidaySale2014 at Checkout to Receive 17% OFF Your Entire Order!