Black Widow Costume Guide Tutorial
Friday, October 2, 2015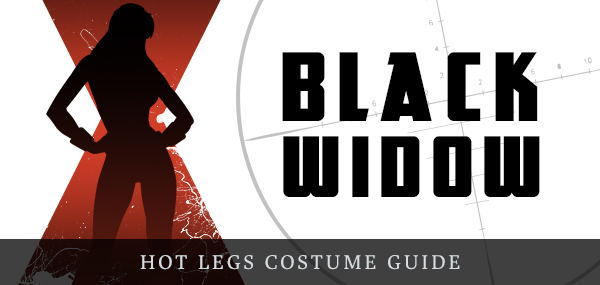 How-To Dress like Black Widow Cosplay Instructions
Black Widow Costume Tights
1. Hair
Red is actually a great color to cosplay even if you aren't a natural redhead. If you have light blonde or brown hair, you can achieve a naturally red look with an all-natural henna rise that will fade quickly. This is a chemical-free solution, but it is VERY MESSY, so proceed with caution and be sure to read the instructions.
Another option for those with lighter locks is a temporary, vivid dye brand like Manic Panic. This is also a messy process, so enlist a friend to keep it off your ears and neck. Vaseline will help you stay stain-free.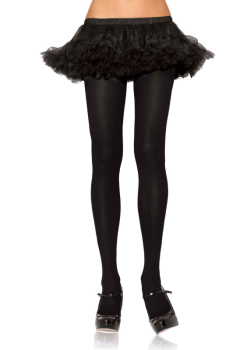 For those with dark hair or who are unwilling to commit to ruby mane, an inexpensive wig is easy to find.
2. Outfit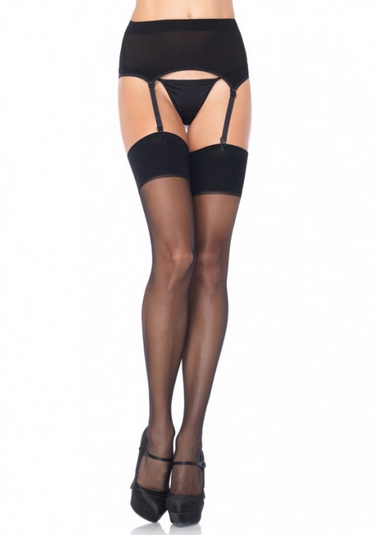 To be a Soviet spy, you have to have a no-frills cat-suit to evade obstacles and slip through the enemy hands. There are several versions available online from the least expensive to pricey high-quality versions. If you are a routine cosplayer, you may want to invest in a nicer one that can be re-worn for other characters.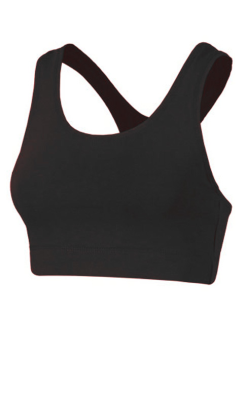 Underneath, we recommend a body stocking to smooth and wick. This version has spaghetti straps to keep you cool under the full-body suit. You could alternatively wear a pair of opaque black tights and a black tank top to support you all day and all night. Depending on your version of the costume, you may want a sports bra to keep you in place and stay comfortable.
If you have plans after the party, surprise your romantic interest with a garter belt and thigh-highs under your suit. This pair of playful Leg Avenue zipper Print Backseam Thigh Highs, you can be as flirty as you'd like with your ensemble.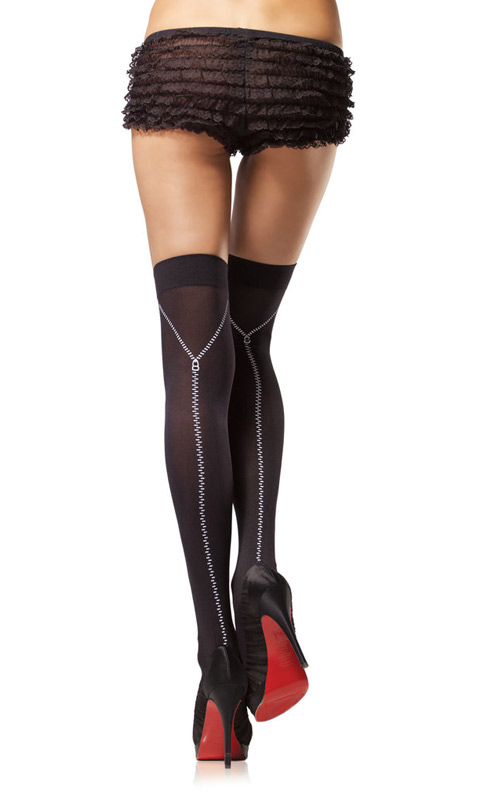 Want to go as a couple or in a group? See more costume inspiration here.
3. Footwear
Tall boots are a must for this costume, but you are free to determine what kind of heel you want. Low, medium or high, they all work for this costume. We recommend straps or layers of leather to give them a military look, and a wedge heel will offer more long-lasting comfort than any sort of high or stiletto heel.
Look for Black Widow boots in your size.
4. Details
Black Widow doesn't usually wear any jewelry. Her makeup is very minimal, but if you will be taking lots of pictures, check out the simple tutorial above. A little bit of primer and powder can go a long way toward a flawless face in your future photos.
Black Widow does have necessary accessories. She has a belt closure around her waist that features her symbol, a utility belt around her hips, extra ammo around her wrists, fingerless leather gloves for extra grip, and two side holsters for packing heat. If you are purchasing a full costume, these items will most likely come along with it, if not, here is a DIY tutorial that will show you how to make your own.
For the fingerless gloves, if you have a pair lying around that you never wear, feel free to cut off the tips and sew them down to fit your fingers.
Black Widow is a force to be reckoned with, as you will be after you finish assembling your cosplay costume. You need to be ready to rumble, tumble, defy gravity and stun your opponents all in the same evening.
Hot Legs USA has everything you need to get you started. Find fun costume ideas from Hot Legs USA today.

You Found the Ornament!
Enter HolidaySale2014 at Checkout to Receive 17% OFF Your Entire Order!