St. Patty's Day Tights Spark the Luck of the Irish
Monday, March 10, 2014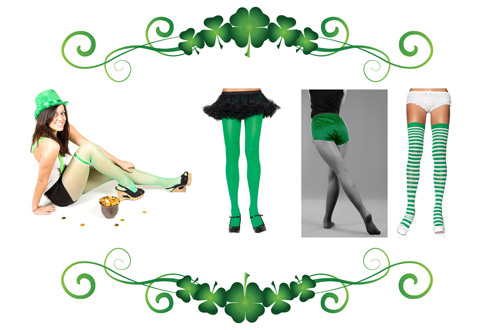 Green Tights to Green Striped Thigh Highs: We've Got Your Slammin St. Patrick's Day Style!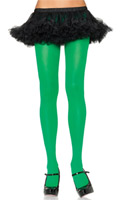 Ready for serious St. Patrick's day fun? Search for your pot of gold while wearing adorable St. Patty's Day tights from Hot Legs USA! When you want a piece of that good ol' fashion luck of the Irish, look no further than our collection of fashion tights, thigh highs and costume hosiery!
Rep your Irish heritage this season with these super fun and festive shamrock green tights from Leg Avenue. These babies make a serious St. Patty's statement! Plus, they're totally affordable! At just $3.99 every lass can have a burst of Irish color!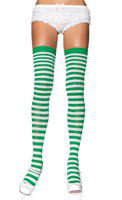 Striped green thigh highs are another way to rock St. Patty's Day style. For just $2.99 these fun green thigh highs are the perfect way to spice up your St. Patrick's Day outfit!
Get out there in style this St. Patrick's day and every day! Check out our great selection of sexy hosiery, patterned tights and sassy little thigh highs or costume pieces! Hot Legs USA is committed to bringing you the best for less, so you can always look fabulous without spending a fortune.

You Found the Ornament!
Enter HolidaySale2014 at Checkout to Receive 17% OFF Your Entire Order!