7 Best Pantyhose for Varicose Veins
Wednesday, June 10, 2015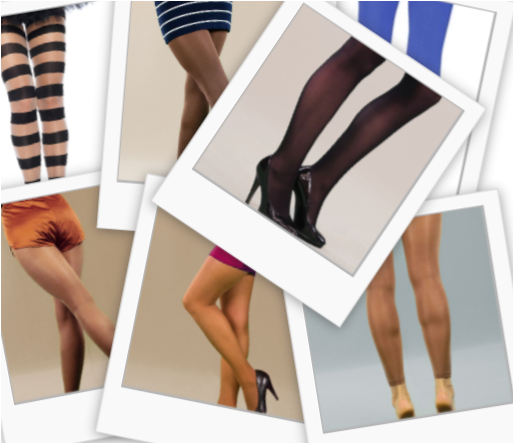 The bad news is it seems to be a myth that pantyhose prevents varicose veins from forming. The good news is many chic stockings can hide them and/or minimize other imperfections. Depending on the opaqueness of the tights, your legs can look suntanned, shimmery, or slimmed into shape. Compression stockings may also help alleviate the symptoms of varicose veins if you already have them, so here are seven good-looking alternatives to the prescription socks Great-Aunt Ethel wears with her good house-shoes:

1. Tamara Premium Quality Pantyhose - Originally invented for Las Vegas showgirls, these pantyhose are extremely durable and expertly made from the highest-quality material. Available in original Suntan, they now come in five other colors for any occasion.

2. Danielle Casino Wear Tights - These high-class opaque pantyhose come in two rich, dark colors. They offer light support for a more toned look and smooth imperfections like bug bites, scars, even cellulite. This particular pair offers a plush, comfortable waistband with no control top so you can wear them with any outfit for work or play.

3. Peavey Blue Label Pantyhose – The perfect dance tights. They are durable, soft, and offer light support with a gorgeous sheen. The Blue Label from Peavey is perfect for anyone who does not want a cotton panel gusset (crotch piece), as they are made sheer all the way to the inseam. Ideal for short-shorts, a mini-skirt, or similar styles. Perfect for active use, but comfortable enough to wear every day.

4. Peavey Opaque Microfiber Tights for Men – Mantyhose! Gentlemen, we all know females aren't the only people who need a little support now and then. Whether you want an extra protective layer against chills and chiggers in the Great North Woods, or a little pep in your step while staying comfortable, there are several sizes and styles now available.

5. Leg Avenue Sheer and Opaque Striped Pantyhose – Tights have several forms and functions. One of them is whimsy with a splash of style. These striped stockings are fun dressed up for a costume party or played down with a somber suit.

6. Footless High Gloss Tights – Industry professionals who wear socks or prefer their feet uncovered know the best kept secret in modern hosiery. These stocking-legging hybrids give your legs the airbrushed effect of quality pantyhose with the comfort of your go-to leggings.

7. Leg Avenue Royal Blue Opaque Nylon Tights – Shying violets need not admire. For those days when nude, suntan, or trusty black just will not do. From water cooler to watering hole, these stockings are sure to be noticed.

You Found the Ornament!
Enter HolidaySale2014 at Checkout to Receive 17% OFF Your Entire Order!