Robin Costume How-To Guide
Saturday, September 26, 2015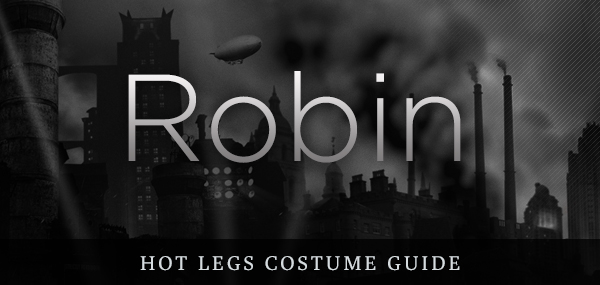 How to Make a Robin Costume
1) The right tights.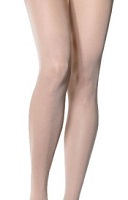 Lucky for you, Hot Legs USA has costume tights for whichever incarnation of Robin you desire. Green or white Robin costume tights by Leg Avenue match his later movie and TV appearances. As the Boy Wonder himself would say, "Holy Hot Legs!"
2) The green shorts and shirt.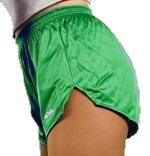 If you want a perfectly matched green shirt and green bottoms, get a white T-shirt and some fly-less white cotton underwear, then dye them both dark green for a perfect match. Cobblestone boy cut shorts offer a slick resemblance to Robin's own athletic outfit. Alternately, a pair of green Dolfin shorts paired with a forest green T-shirt will work just fine for all but the most discerning of costume judges.
3) A red tunic.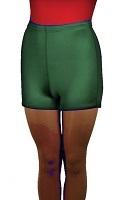 Robin's shirt can be simulated with some judicious scissor work on a red T-shirt or button-up. The "R" initial and the clasps can then be painted on with fabric paints. Bonus points: Score a yellow button-down shirt from your local thrift store and cut off everything but the collar. Holy snip-snip, you now have the collar for your cape!
4) Green gloves and green boots.
Look for a dark green set of work gloves at your local hardware store so Gotham's finest can't get your fingerprints and learn your secret identity. For boots, a roll of dark green duct tape over some old sneakers and up your stockinged leg will do.
5) The yellow cape.
Do you have a yellow bed sheet or a beach towel? Perfect! Just fasten it to your collar with safety pins. Okay, it's not going to impress any movie production company, but you will be recognizable as Robin.
6) Black eye mask.
Whether your name is Dick, Jason, Tim, Stephanie, or Damion, you need this finishing touch to protect your identity. You can usually find a simple eye mask at any party store for about 99-cents. Or, you can get some black face paint and paint the area a mask would cover. Holy hidden identity, your costume is now complete!
Robin Halloween Costume Tights
So you want to be Boy Wonder for Halloween or another event like Comic-Con. As Robin himself might say: Holy cosplay, superhero sidekick! It's time to put together an affordable, crime-stopping costume. Let's take a look at the shortest, least expensive route to full-on Boy Wonder glory with the Hot Legs USA costume guide.
Playing the part
In the 1960s Batman TV series, Burt Ward (Robin) was known for his "Holy (fill in the blank), Batman!" expressions. Virtually any word apropos of the situation you're in at the moment can follow this formula. Use it with reckless abandon as you scour out the criminal element from Gotham City.

You Found the Ornament!
Enter HolidaySale2014 at Checkout to Receive 17% OFF Your Entire Order!