Pokémon Trainer Costume Tutorial
Monday, October 12, 2015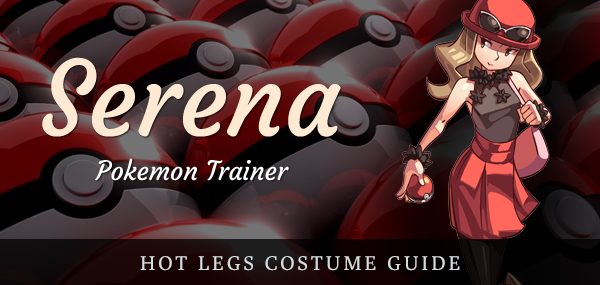 How to Make a Pokémon Trainer Cosplay Outfit
1. The Hat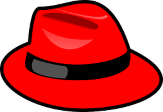 Every Pokémon trainer worth their salt has a hat. Pick your favorite color, be authentic with a costume accessory or represent a sports team. And don't forget decorative badges and contest ribbons! Pokémon masters earn badges as they defeat Gym Leaders, so have some fun designing badges of your own!
Shop for the perfect topper here.
2. Clothing.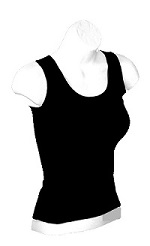 A black shirt and a red skirt or shorts. This particular cosplay is based on Serena, one of the playable trainers/rivals in Pokémon X/Y since her outfit is easy for a quick costume fix. Simply put on a black tank top and pair it with a pleated red skirt. The Decoy Sportswear tank top is available in black or white if you want to change up Serena's style. You'll get support and breathability from the cotton, Lycra, and Spandex blend.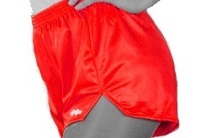 Not comfortable in a short skirt? Try Dolfin shorts if you plan to be a little more active and want a comfortable, airy alternative.
3. Serena Stockings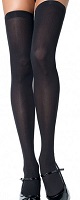 Over the knee thigh highs are the perfect legwear for an authentic Serena costume. A pair of Hot Legs USA Leg Avenue over the knee thigh highs in black are just what you need to effortlessly complete this cosplay. Since Serena's outfits are customizable later in the game, mix up your legwear with Striped Opaque Thigh High or Leg Avenue's Athlete Nylon Thigh Highs.
Tights in fun colors are another way to change up your trainer's style.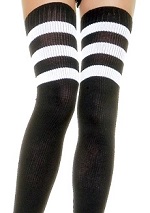 4. Footwear.
Press B for running shoes! Trainers do a lot of walking, so pick whatever shoes will keep you comfortable on your Pokémon journey. A comfortable pair of sneakers or well-worn boots will make the road to Viridian City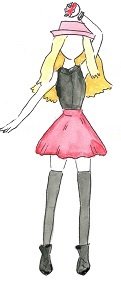 easier. If you don't already have a favorite pair, shop for some inexpensive neat ones here.
Be the Very Best with this DIY Cosplay Costume
Catch them all in this easy to recreate Pokémon trainer costume. Whether you're a fan of the video games, the long-running anime, or even the card game, represent your love of Pokémon with this simple how-to-guide.
Have a group? Everyone can dress as their favorite character or as your Pokémon partners! Let your son or daughter be Pikachu and you be their trainer. They can even help you design badges and ribbons. You'll be a cosplay Master with the help of Hot Legs USA.

You Found the Ornament!
Enter HolidaySale2014 at Checkout to Receive 17% OFF Your Entire Order!