Peter Pan Costume Guide
Saturday, October 3, 2015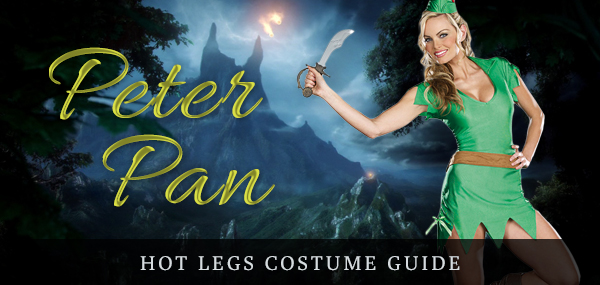 How to Make a Peter Pan Outfit
1. Green tunic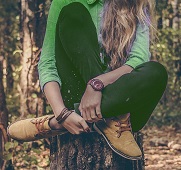 Historically, women have played Peter on stage all while wearing the same outfit: a simple green tunic. The boy who could never grow up wears a loose fitting tunic for room to play while adventuring in Neverland. Depending on the weather, you can pick between a long or short sleeve shirt. For an even more authentic version of the costume, use fake leaves to fashion a belt to decorate your tunic.
Find your green tunic for your costume now.
2. Green tights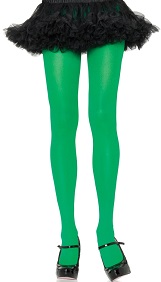 Whether in the movies or on stage, Peter Pan's green tights are always present. Hot Legs USA Peter Pan Costume Tights are a comfortable way to complete your outfit. These nylon tights are opaque, giving your legs a wonderfully smooth appearance. Even better, these tights are rip-resistant and hold their shape so you can wear this easy costume again and again.
3. Brown boots
Short ankle boots will work for Peter's footwear. You can also swap out for a pair of moccasins to be more comfortable. Of course, your shoes should be like new since you'll be flying everywhere instead.
Buy your Peter Pan boots now.
4. Green hat with a red feather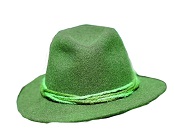 Peter wears a simple green cap with a single red feather as decoration. Creating your own hat is simple, as all you need is any green hat and a fake feather, easily found at a craft store.
Purchase a Peter Pan hat to finish your outfit!
Peter Pan Halloween Tights
A Peter Pan costume is perfect for both men and women who refuse to grow up this Halloween. Create your iconic green outfit and get ready to fly. You can make this look from clothes already in your closet or make it from scratch in a fun, DIY activity. Don't forget to bring along a friend as Tinker Bell for pixie dust!

You Found the Ornament!
Enter HolidaySale2014 at Checkout to Receive 17% OFF Your Entire Order!