Loofah Costume Tutorial
Saturday, October 3, 2015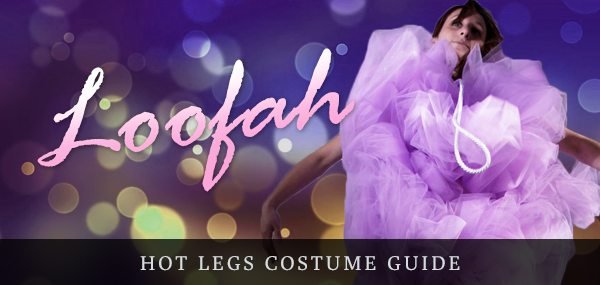 No-Sew How-To Halloween Guide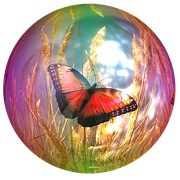 Dressing like a loofah is unexpected, quirky and a great idea for a solo costume, as a couples costume (pair with your favorite bar of soap) or with a group of friends in every color of the rainbow. For this costume guide, we will use hot pink as the color, but you can choose your favorite or the one you look best in if you prefer.
You will need:
You may need a bit more or less, depending on your size, but the reason we use tulle is that it stiffly poofs out and retains its shape. You certainly will want more rather than less, but the youtube tutorial below gives an equation for how to buy for your shape. you can find it online or at your local fabric store.
2. Matching Tights.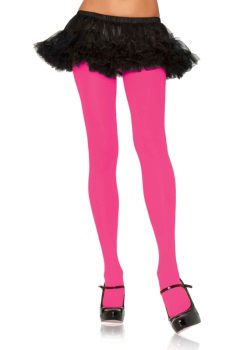 Hot Legs USA has the ideal selection of colored, patterned and sparkly tights. For this guide's purposes, we are using the neon pink opaque tights, but they also come in green, blue, purple, orange, red, yellow, white, black, and more.
3. Matching Shorts.
Use these neon pink Game Gear Shorts as a base underneath your tulle poofs. Pair it with a matching top in whatever style you are the most comfortable, from a form-fitting long-sleeve to a tube top that leaves your arms and shoulders exposed, this part of the costume is completely customizable.
4. A spool of thin white rope
That you can braid and loop around your neck, acting as both a collar for your "dress" and the loop your loofah hangs from in the shower. You can find this at any hardware or craft store, and probably most grocery stores.
5. 2 stretchy elastic headbands
Or comparable bits of elasticized material that will fit around your hips and bust. (Same color as outfit recommended, but not necessary, the tulle will cover) These are available at any drugstore or grocery store.
6. Several twist ties, or a spool of yarn or string.
Same color as outfit recommended, but not necessary. Look in the junk drawer!
Watch this video tutorial, which provides an excellent, no-sew guide to easily make this costume.
Style your hair and makeup however you like.
Our suggestions: accessorize with a rubber ducky or some jewelry in the shape of bubbles. Carry a small bottle of soap and blow bubbles all night!

You Found the Ornament!
Enter HolidaySale2014 at Checkout to Receive 17% OFF Your Entire Order!