Greek Goddess Costume Guide
Monday, October 5, 2015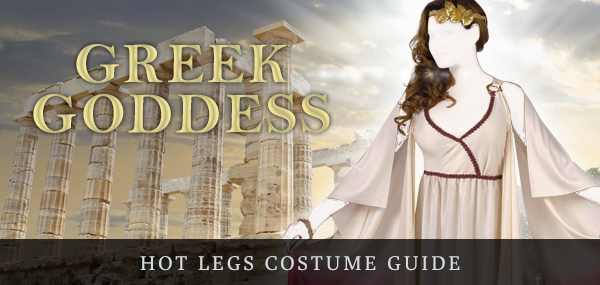 How-To Make Your Own Greek Goddess Costume
1. Costume Tights –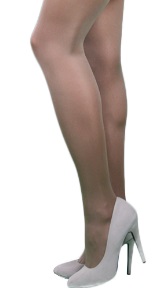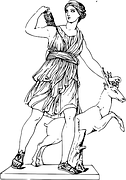 Like the Parthenon, all great things start with a great foundation. Halloween falls at the end of the cooler month of October as we know, so start your costume with a pair of nude tights. If you are going for a natural look, use these nude tights. To invoke a more ethereal look, wear the Peavey High gloss fashion tights.
2. Toga –
Great news! The most recognizable part of this costume is also the cheapest and easiest. Grab a flat sheet in your color choice.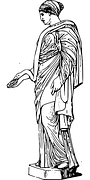 I. Hold your sheet in front of you so that the seams face toward you and the shorter sides are parallel to your body, the long way will wrap around you.
II. In your right hand, hold the right corner of the sheet in your fist and up. This part will fall over your right shoulder and connect to the opposite corner, so leave just enough of the corner to tie.
III. Pull the left side of the sheet around and behind your body, then wrapping it under your bodice around your rib cage and then behind your back again.
IV. Tie the two corners together. Play around with twisting the ends to make the best looking knot. Your chest should be covered with a triangular layer of the fabric, with the wrapped part defining your waist and after the back is tied, you will have a half-cape behind you.
3. Shoes –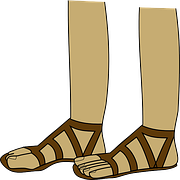 Gladiator Sandals, barefoot or a sensible pair to wear out on the town. Barefoot may be fine at a friend's house, but it's always best to have a pair of shoes on your feet at a party. Wear your favorite pair and add a Grecian-effect by wrapping fabric or string up your legs. We also offer the Peavey High-Gloss fashion tights in a footless style as well, if that works better for your costume.
4. Makeup –
A person can have a lot of fun with goddess makeup. Emphasize your eyes and add a cool headpiece to represent your deified status. You can wear a golden leaf crown, a piece of head jewelry, a flower crown, or anything that makes you feel omnipotent.
5. Details –
A belt will look lovely and help hold your toga closed. Braid your own material and make it the length you want, or use any belt you deem appropriate.
An armband is a key feature for most goddesses as a symbol of strength and beauty.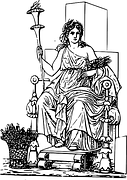 Accessorize with props if you are becoming a specific goddess. If you are dressing as Artemis, sport a bow and quiver of silvery arrows. For a haunting Persephone costume, weave dead flowers into your hair and carry a pomegranate. Bump up your cleavage with a bustier under your toga and have fun as a flirtatious Aphrodite!
Details like these can make your costume stand out and be a real conversation starter!
Check out more fun and fantastic costume ideas or shop affordable costume and wardrobe basics at Hot Legs USA.

You Found the Ornament!
Enter HolidaySale2014 at Checkout to Receive 17% OFF Your Entire Order!