Witch Costume Tutorial
Wednesday, September 30, 2015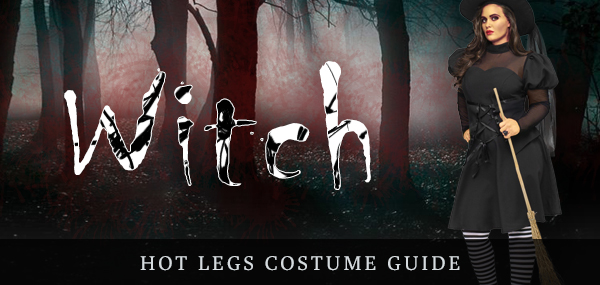 How to Make a Witch Outfit
1. Black hat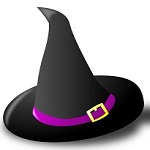 Let's start at the top: the witch's hat. While it's easy enough to find one in a costume store, making a witch's hat isn't very hard and you'll end up with one that fits your head perfectly. All you'll need is a roll of black foam, a pair of scissors, some duct tape, a glue gun and coat hanger wire. The piece of coat hanger wire running up the length of the hat allows you to give your hat the characteristic crook of witches of old!
Helpful Halloween Tip: Fashion a hatband for your witch's hat and you can tuck a bottle of Compound W inside to take care of magical warts.
Buy a premade witch hat now.
2. Black cape
Most witches sport a long black cape. Although these, too, are easy to find in any costume store, making one yourself is no cause for double, double toil and trouble. For this cape, all you'll need is some black felt from the craft store, a pair of scissors and some glue. This no-sew cape tutorial from Jo-Ann Fabrics explains the process well for a DIY look.
Purchase an already made witch cape today.
3. Dress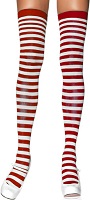 In olden days, ankle length dresses were de rigueur for fashion conscious witches. Today, though, witches sport dresses of all lengths. You can even substitute a bewitching bodysuit for the frumpy old-style black dress for something a little sexy under your cape.
4. Leggings

No matter what your attire, you'll want a pair of black stockings to complete the look. While some witches enjoy the classic striped tights, you'll cast a spell when you slip into the Hot Legs USA Witch Costume Pantyhose. These thigh high pantyhose have a spiderweb pattern and are comfortable to wear all Halloween.
5. Pointed shoes
Witches often fly from place to place, meaning their shoes are often exposed no matter the length of their dress. Get some fabulous boots or shoes to show off as you go flying across the sky.
Get pointed witch shoes for your outfit now.
6. Broom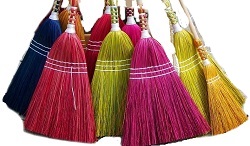 You'll need a real broom, not one of those newfangled, plastic handled ones with nylon bristles—and definitely not a Swiffer. Although, a witch with a Swiffer stick could be a pretty amusing twist on the classic costume. Otherwise, you can fashion any large stick with hay into a natural, makeshift broom.
Find a magical broom for your costume.
Witch Halloween Costume Tights
Whether you're a good witch, bad witch, or somewhere in between, Hot Legs USA has the perfect Witch Costume Tights for your costume. Witches are no longer considered old and ugly. Go as the Sanderson sisters, the Halliwell sisters, or start your own cover this All Hallows' Eve.

You Found the Ornament!
Enter HolidaySale2014 at Checkout to Receive 17% OFF Your Entire Order!