We Love Our New Kids Tights Line!
Tuesday, July 24, 2012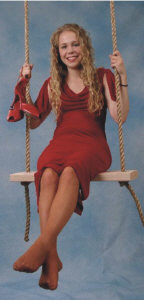 by Jane HotLegsUSA
Check out our NEW Footed High Gloss Children's Tights and Opaque Micro Fiber Children's Tights!
Hot Legs USA is excited to announce our new Kids Tights line! We present beautiful Peavey high-gloss tights for children, featuring many colors and sizes. Choose from myriad childrens tights options for your kids! Whether you want tights to complete your childrens' pretty ballerina outfit, keep them warm under their Halloween costumes, or compliment their school uniforms, Hot Legs USA has the tights you've been dreaming of! If you're looking for a cooler summery option, we have lightweight tights too!
Get your kids excited about wearing tights with our glossy, pretty Peavey Childrens' Pantyhose! Peavey brand tights are the utmost in high quality hosiery for children and adults. The Footed High Gloss Tights feature a pretty shine your kids will love! Parents appreciate the high quality and durability of Peavey kids tights. The professionals at Peavey have developed a perfect range of childrens tights colors, so you'll find something perfect for your child! Peavey childrens tights will make your kids feel glam and comfortable no matter where they go.
We have Peavey childrens' Opaque Micro-Fiber Footed Tights for spring and summer wardrobes. These light-weight tights give your children comfort and elasticity. Peavey kids tights are durable, made to last through many school days and afternoon adventures! Peavey opaque childrens tights come in several perfectly pigmented colors. These high quality Peavey girls tights are made using micro-fiber, which makes them extremely soft and comfortable. Both styles of Peavey tights are high quality and affordable, the exact same high quality standard you have come to expect from Hot Legs USA when you purchase hosiery for yourself. Our kids tights colors include Coffee Bean, Light Suntan, Skintone, Suntan, Theatrical Pink, Toast, and the classics, Black and White.
Peavey kid's tights are available in numerous children's sizes, so your kids can be comfortable and stylish in fashionable childrens tights. Don't do dress-up without our new Footed High Gloss Children's Tights and Opaque Micro Fiber Children's Tights!
Hot Legs USA is your pantyhose and hosiery one-stop-shop! We're always thinking about expanding our high quality, great pantyhose hosiery options for you and your kids. Tell us your thoughts on kid's tights. Let us know online or call today! We love hearing your opinions!

You Found the Ornament!
Enter HolidaySale2014 at Checkout to Receive 17% OFF Your Entire Order!