Dress Up for Valentine's Day with Sexy Costumes
Monday, January 28, 2019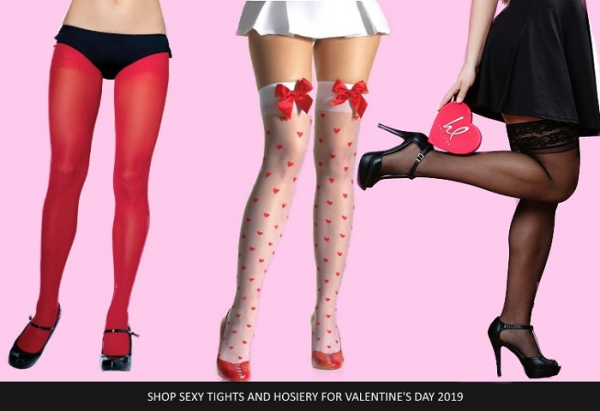 Shop Valentine's Pantyhose, Thigh Highs, and Fishnets
Celebrate Valentine's Day by doing something new this year. One way to make this romantic holiday special is by wearing a costume. Bring fantasy to life by dressing as a cheerleader, Playboy Bunny, or Hooters waitress! Be romantic or sexy with the right outfit your special someone will love. Hot Legs USA has the perfect pantyhose for a lacy or racy costume.
Follow these cosplay guides to create a special costume:
Browse our full collection of costume tights and pantyhose to make your own romantic outfit.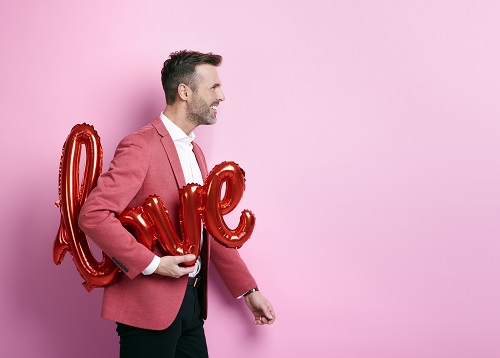 Men's Tights and Pantyhose for Valentine's Day
Hot Legs USA has men's costume tights and pantyhose for any guy who wants to be a sexy superhero or sultry drag queen this Valentine's Day. We have a fun variety of tights, leggings, and hosiery for men:
Shop Hot Legs USA for his and her Valentine's Day tights!
Keep it Simple with New Pantyhose
Get ready for Valentine's Day with brand new lingerie and pantyhose. Hot Legs USA carries a variety of hosiery for the perfect date night outfit. Host a romantic dinner while wearing classic lace. Or turn up the heat while dancing the night away in sheer thigh highs.
Shop Hot Legs USA online to get ready for Valentine's Day!

You Found the Ornament!
Enter HolidaySale2014 at Checkout to Receive 17% OFF Your Entire Order!