80's Scrunch Socks Fashion
Monday, January 26, 2015
Bring Back the Classic 80's Style with Comfortable Slouch Socks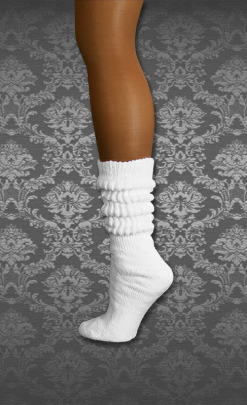 Layered slouch socks were a wardrobe staple for women throughout the country. Jessica's and Jennifer's were layering multiple socks, coordinating colors to match their outfit. Big hair, scrunch socks, neon leggings and an oversized Esprit sweatshirt were the height of 80s fashion.
Sporty Scrunch Socks offer All Day Comfort
Now you can re-create the look with Peavy scrunch socks, available online at affordable prices from Hot Legs USA. Whether you're looking for long slouch sock style or shorter medium scrunch socks, Hot Legs has the socks you need to complete your 80's ensemble.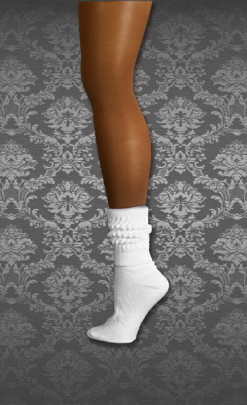 Our slouch socks are perfect for adding the finishing accessory to your Hooter's girl or 80's themed style! Revive the bright, wild neon theme which ruled the 80s, by adding the must-have accessory of the 80s. Hot Legs USA has durable, comfortable scrunch socks, made of soft breathable fabric. Perfect for cheer uniforms or warming up before a dance or gymnastics competition, these socks are available in one size fits most style. Enjoy the comfort and relaxed style of slouch socks, and revive the classic 80's look. Bonus points for pairing them with your favorite pair of LA Gear hi-tops or Keds.
Shop all available women's hosiery available online from Hot Legs USA.

You Found the Ornament!
Enter HolidaySale2014 at Checkout to Receive 17% OFF Your Entire Order!