SNL Men's Halloween Costume Collection
Monday, October 12, 2015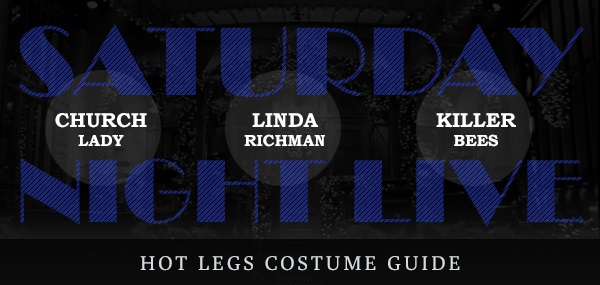 Funny Costumes for Funny Guys
If you want a funny costume this Halloween, look no further than the classic characters of SNL for inspiration. With SNL celebrating over 40 years on the air, it's the perfect time to show off your extensive knowledge of the show. Hot Legs USA has some quick tips for putting together some iconic costumes this year.
Church Lady – Enid Strict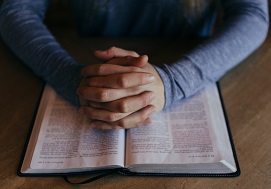 The Church Lady costume is very convenient for a last minute Halloween outfit. All you need is a matching blue and purple sweater/dress set, sagging pantyhose, and a pair of cat's eye horn-rimmed glasses to get this look started. Throw on a short gray wig and some pearls and start admonishing everyone you see.
Try using some of these popular catchphrases for when trick-or-treaters come by:
"Well, isn't that special?"
"Could it be Satan" (This works well when guessing other people's costumes)
"We like ourselves, don't we?"
Coffee Talk with Linda Richman – Linda Richman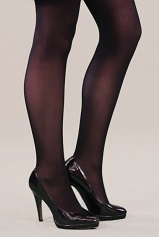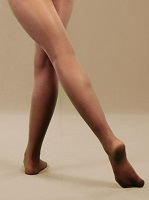 Linda Richman is the pinnacle of 90s fashion - Big blue sweater, black skirt, black tights, and horn-rimmed glasses. This costume is easy to put together on a budget, especially if you feel like borrowing from your mother's closet. If not, check out thrift stores for the perfect ugly sweater to base your outfit on. Finally, adopt a thick New York accent and pepper your speech with Yiddish and your costume will be like buttah.
Fun questions to ask trick-or-treaters include:
"Rhode Island is neither a road nor an island. Discuss."
"Jelly beans are neither jelly nor a bean. Discuss."
"The Holy Roman Empire was neither holy, Roman, nor an empire. Discuss."
(If anyone actually begins a discussion, simply excuse yourself to take a call)
The Killer Bees- Group Costume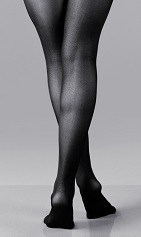 One of the most famous recurring skits from SNL history, the Killer Bees make for a perfectly simple and affordable group costume. Find black and yellow striped sweaters and your costume is already halfway done. Cover your legs with men's pantyhose in black to complete the look. The more people you have in your hive, the more intimidating you'll bee.
If killer bees are a little too violent for your tastes, mix some Hot Legs USA Honey Bees into the mix for a friendlier hive.
Hot Legs USA Halloween Hosiery for Men
Men's pantyhose ("mantyhose") have opened up the costume opportunities for men everywhere this Halloween. Forget trying to find a pair of women's tights to fit your manly legs, get a pair made just for you at Hot Legs USA! Men's pantyhose are made with men's proportions in mind, so you can be comfortable while dressing up as your favorite characters.

You Found the Ornament!
Enter HolidaySale2014 at Checkout to Receive 17% OFF Your Entire Order!