Plus Size Pantyhose: for the Diva!
Tuesday, September 2, 2014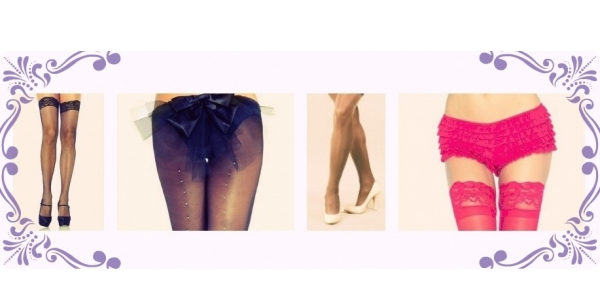 Pantyhose fit for a Queen
Plus size pantyhose should be absolutely comfortable, reasonably priced, and gorgeous… like all pantyhose! Sadly though, plus sized pantyhose are often made without attention to the details – the fit is never quite right, the prices are exorbitant, and style is often lacking! Hot Legs USA believes every woman should have access to beautiful, well-fitting pantyhose. Hosiery should have style and verve – it's supposed to reflect your personal style, a choice we strive to bring to everyone! This is why we have a carefully curated mix of excellent plus size pantyhose. Our queen size pantyhose have a fuller fit, stretchy feel, are made using durable materials, and they're HOT! Here are a few queen sized selections from our collection:
Peavey Plus Size High Gloss Pantyhose: The Wardrobe Essential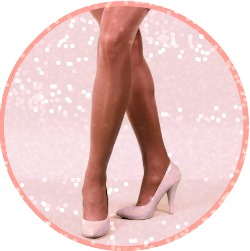 Peavey Pantyhose are the ultimate in the hosiery world. Often selling for over $50 from other online retailers, Hot Legs USA brings you these queen size pantyhose at a great price! Specially designed to look great on a full figure, these high gloss pantyhose are sheer, shiny, and stretchy. These pantyhose are hight gloss because they are made using a very durable nylon blend, giving you the silky comfort of high quality pantyhose as well as stylish shine! Best of all, these gorgeous Peavey pantyhose are available in lots of colors ranging from a light nude skintone to suntan, theatrical pink to coffee, and black to white. These pantyhose have a long history of helping women dress to impress, so find your favorites and make these tights a wardrobe staple!
Leg Avenue Queen Size Thigh Highs: The Game Changer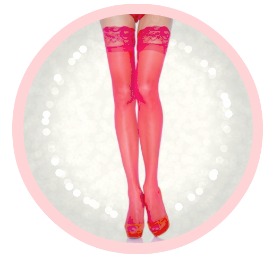 Thigh highs have a bad rep for being uncomfortable. Sure, they used to come with hooks and a garter belt, but things have changed since the 1940's! The thigh highs we're talking about now are especially brilliant – available in an array of pretty colors, these Leg Avenue queen size thigh highs are made to stay up without a garter belt. You heard correctly: these pretty pantyhose stay up all on their lonesome! Pretty lace topping off these thigh highs contains a stay-up strip, keeping your thigh highs up where you put them in the first place! The stretchy, sheer material is perfect for accenting the line of the leg with glossy sheen. The colors are absolutely gorgeous, too – we particularly love the classic black and the nude for every day wear. The white ones are gorgeous plus size bridal hosiery, and the red ones are perfect for special occasions like when you need valentine's day hosiery! Leg Avenue pantyhose and hosiery is lasting, well-made, and has unmatched style. No matter the occasion, Leg Avenue pantyhose are a great addition to your hosiery collection!
Sparkly Pantyhose: Glam Hosiery for the Diva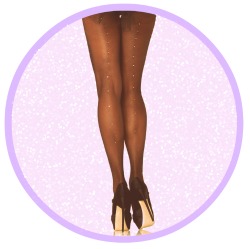 Rhinestone studded pantyhose. Yes, we said it… and yes, you can actually have them! In our opinion, these are the quintessential party pantyhose. Leg Avenue brings you all kinds of unique, gorgeous pantyhose, and these are no exception! The sheer black pantyhose gives legs a subtle sheen, while a pretty line of sparkly studded rhinestones on the backseam lends you lots of pretty shine! These plus size pantyhose are very comfortable, since they're made completely of nylon. Black pantyhose match everything, while these hose also have the perfect amount of sparkle! Rhinestone backed pantyhose are a new classic - they're svelte, totally classy, and they help you make an exit with lots of panache... all at the tiny cost of $6.99! What's not to love?
Fishnet Pantyhose with a Lace Boyshort: Queen Size Foxy Fishnets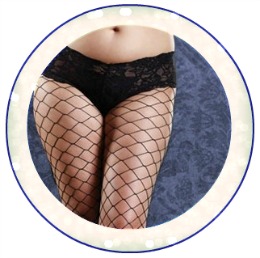 Fishnet pantyhose are hot. They bridge edgy and sexy femininity with an effortless, smoky allure… and these queen size lace boyshort diamond net pantyhose are pretty unbeatable for smoky allure. The weave of these Leg Avenue fishnet pantyhose is impeccable, and the lace topping the hosiery is a great finishing touch! Whether you need the perfect pantyhose for a night on the town or a really rowdy night in, we'd say these queen size fishnets will add a lot to the evening! Plus, they have an elegant extravagance to them. These pantyhose are luxe, and from the moment you put them on you'll feel the greatness of their fit and flatter.
Queen Size Hosiery for Curvy Ladies!
Hot Legs USA believes everyone should have access to hot styles at great prices. With so much to choose from in the world, why settle for plus size tights which won't fit and don't flatter? At these great Hot Legs USA prices, you don't have to save the luxe touches of excellent pantyhose for special occasions only! One of our favorite mottos is "if you've got it, flaunt it" – so go ahead, get them. Flaunt them. And enjoy.
Check out the rest of our gorgeous plus size pantyhose from Leg Avenue, Peavey Pantyhose, and more!

You Found the Ornament!
Enter HolidaySale2014 at Checkout to Receive 17% OFF Your Entire Order!