$4.00 Off for 4 DAY HOSIERY SALE !
Wednesday, November 25, 2009
by Jane HotLegsUSA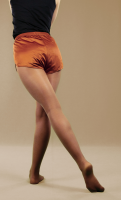 Thanksgiving Hosiery 4 DAY SALE !
The time is now to buy your HOT orange shorts in Medium size.
Cobblestone Activewear shorts CS120 $4.00 Regular price of $14.99!
$4.00 credit refunded, credit not applied at time of purchase.
Sale Ends This Sunday at Midnight CST

You Found the Ornament!
Enter HolidaySale2014 at Checkout to Receive 17% OFF Your Entire Order!