Just Released: Hot Costumes USA!
Wednesday, September 1, 2010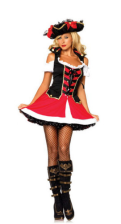 Hot Legs USA presents Hot Costumes USA, a full line of popular, affordable and sexy Halloween costumes for both men and women! These Leg Avenue Halloween costumes are some of the hottest and most popular Halloween costumes on the market today. No matter what you choose to dress up as this Halloween, Hot Costumes USA has the perfect Halloween costumes for all adults. Hot Costumes USA carries adult Halloween costumes for both men and women at rates friendly to your budget.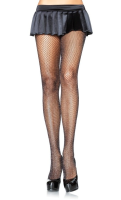 Together, Hot Costumes USA and Hot Legs USA brings you a full line of Halloween costumes and Halloween hosiery accessories. Find all the pantyhose hosiery, anklet socks and fishnet pantyhose you could ever need to fit all your Halloween accessory needs. Start shopping Hot Costumes USA and Hot Legs USA TODAY for your NEW, affordable adult Halloween costumes. Hot Costumes USA, where dress up becomes adult.
Whether you're looking for this year's hottest Halloween costume (Alice in Wonderland) or going for the more traditional look with a Pirate Halloween costume (ahoy!), Hot Costumes USA offers one stop shopping for all your Halloween costume needs. More than just supplying the most popular Halloween costumes and accessories, Hot Costumes USA is the cost effective solution to Halloween with a variety of discount Halloween costumes and Halloween accessories to choose from that won't leave you screaming.
Don't let Halloween creep up on you this season. Order your Hot Legs USA HOT Halloween costume TODAY! Hot Costumes USA…where dressing up becomes adult.

You Found the Ornament!
Enter HolidaySale2014 at Checkout to Receive 17% OFF Your Entire Order!