Pirate Beauty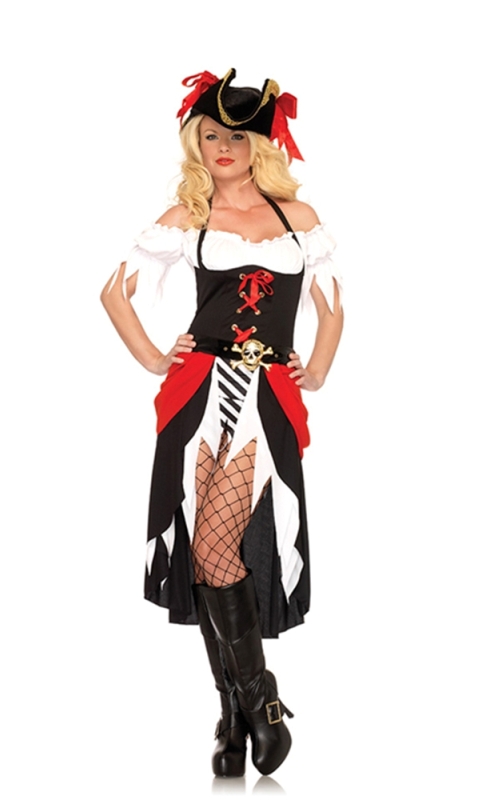 Hover To Zoom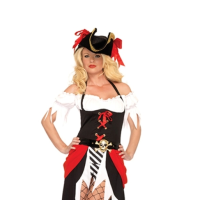 Retail Price:
Sale Price:
$25.99
$15.00
Select Quantity:

Product Features
Leg Avenue Pirate Beauty Halloween Costume - LA83699
3 Piece Pirate Beauty Halloween Costume includes:
Long open front bustle dress with red ribbon corset detail and back bow
Mini Underskirt
Skull detail belt
Women's Swashbuckler Hat and Boots not included, Diamond Net Fishnet Stockings Sold Separately!
Ahoy, she be a beauty! The 3 Piece Pirate Beauty women's pirate Halloween costume from Leg Avenue includes a long open-front bustle dress with red ribbon corset detail and back bow, mini underskirt, and skull detail belt. Break away from those landlubbers and let your inner pirate out this Halloween with this sexy women's pirate costume from Leg Avenue! Women's pirate hat, pirate boots, and fishnet stockings sold separately.
The perfect accessory for this pirate wench is a tankard of grog, and Hot Legs USA has the Gold beer stein Purse available for you so you can bring everything you need for your night out to the taverns!
Looking for the perfect fishnet stockings to flaunt your sea legs and go perfectly with your women's pirate costume so you don't shiver me timbers this Halloween? Aye aye me matey, check out the Hot Legs USA full line of quality fishnet stockings you can continue wearing over and over again long past the Halloween season. If ye think it's going to be bitter cold this Halloween, look into the Sheer Pantyhose with Opaque Stripes or the Spider Web Lace Pantyhose and Spider Web Thigh Highs to make the Pirate women's Halloween costume more spooky and warm! Get your women's pirate costume before they get lost at sea and swallowed up into the depths of Davy Jones' Locker. Don't walk the plank this Halloween, slip into this head turning, treasure seeking women's pirate Halloween costume!

You Found the Ornament!
Enter HolidaySale2014 at Checkout to Receive 17% OFF Your Entire Order!