Jellyfish Costume Guide
Tuesday, October 6, 2015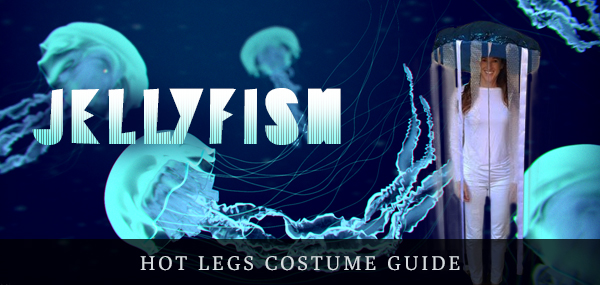 How To Make a DIY Jellyfish Costume
Start with your Clothing
1.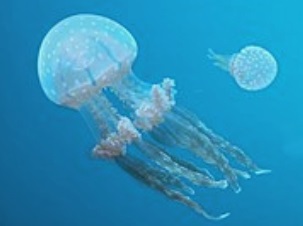 Start with your jellyfish outfit that you will wear underneath the umbrella that serves as the head/dome of your costume. Begin by selecting a color theme for your jellyfish. Go for a solid color or mix it up with all the colors of the rainbow.
2. Find a comfortable shirt of your choice in the appropriate color. This shirt won't be altered in any way, so use anything you would wear out to a party.
3.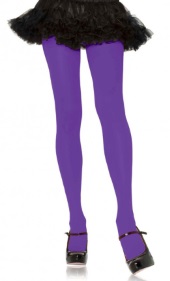 Wear a tutu as a skirt. A tutu is reminiscent of the frilly, floating internal structure of a jellyfish in the ocean. Find the right color and size here. The fluffy, wider versions are perfect.
4.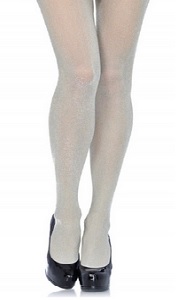 You need the perfect tights to add color and pop to your costume. Wear a brightly-colored pair or something with sparkle. Lurex Glitter Fashion Tights comes in all different dimensions of color, from lavender to rainbow glitter.
5. You can wear whatever you like on your feet, but we recommend a sweet pair of sneakers. For those who would like a little extra oomph, go for a pair with a hidden heel in the color of your choice. Ebay has a large and diverse selection in every size and color.
Construct your Costume
6.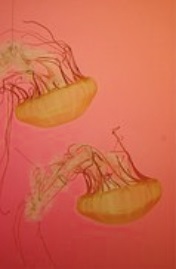 Now that you have your clothing sorted, let's start assembling your jellyfish. Start with a bubble umbrella, also available on Ebay.
7. Previous costume crafters have added battery-powered LED lights to the inside of the umbrella, giving the costume the phosphorescent glow so many deep-sea creatures possess. You can find these battery-pack-powered lights online.
8. Hot glue long lengths of ribbon all around the inside of the umbrella to give the impression of tentacles. Make them as long as you like, but short enough so you don't trip. Bonus points for bright colors, sparkles or polka-dots. Be creative!
9. Feel free to add eyes to the umbrella with construction paper if you want a more cartoonish look.
For more costume ideas or to shop affordable costume basics, look no further than Hot Legs USA.

You Found the Ornament!
Enter HolidaySale2014 at Checkout to Receive 17% OFF Your Entire Order!