Hot Halloween Costumes at Hot Legs USA!
Thursday, July 12, 2012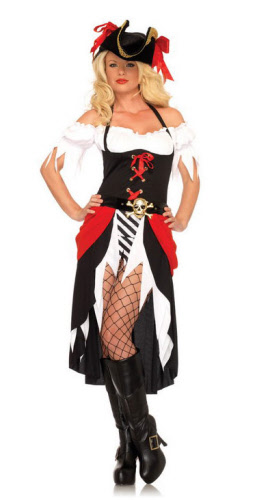 by Jane HotLegsUSA
Divine, Sublime Halloween Costumes Stash!
Is it ever too early to get a great Halloween costume set up? The answer is no...Let's be real, we all think we can throw something fabulous together starting October 19th - but if you do that, you're going to end up paying a lot of cash for a not-so-great outfit.
If only there was a way to find something charming, sexy, fun, cheap, and warm enough to wear in October weather! Sounds impossible.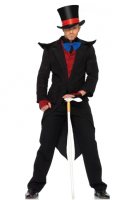 WAIT, Hot Legs USA has you covered! We have exactly what you need for a great Halloween! Hot Costumes gives you some top-notch options, including Mens Costumes. And of course, Hot Legs USA is your premium source for great hosiery, including pantyhose, leggings, and tights, at the lowest prices around, so go ahead and spend an extra eight bucks making your Halloween costume extra special. It's still going to be the cheapest Halloween costume you've had in years!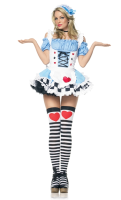 Hot Costumes USA makes great Leg Avenue Halloween costumes available to you for HALF the price they appear at other shops. And our extras are high quality additions really adding pizzazz and sassy fun to your costumes! For example, one of our best sellers is the Miss Wonderland Halloween costume pictured on this page. The Halloween costume already comes with the Lace Ruffle headpiece and off the shoulder Apron Dress with a cute ruffled back! If you walked away with this great costume exactly as we sell it, it would be enough to get you honorable mention in any costume contest.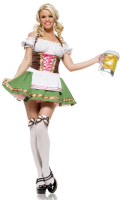 If you're looking for couples Halloween costumes, check out the Evil Mad Hatter mens Halloween costume. Another great flirty womens Halloween Costume is the Gretchen the German Beer Girl Halloween costume! She comes with a great Peasant Top Dress with satin trim and White Knee High Stockings with matching detailed bow. Want a cute accessory to put this Halloween costume over the top? Look into the Beer Stein Purse for a really delightful extra touch... now go look at all of our great costumes, and choose the right one for your Halloween festivities!
Don't wait get your sexy halloween costume, accessories, or tights from Hot Legs USA today!

You Found the Ornament!
Enter HolidaySale2014 at Checkout to Receive 17% OFF Your Entire Order!