Miss Wonderland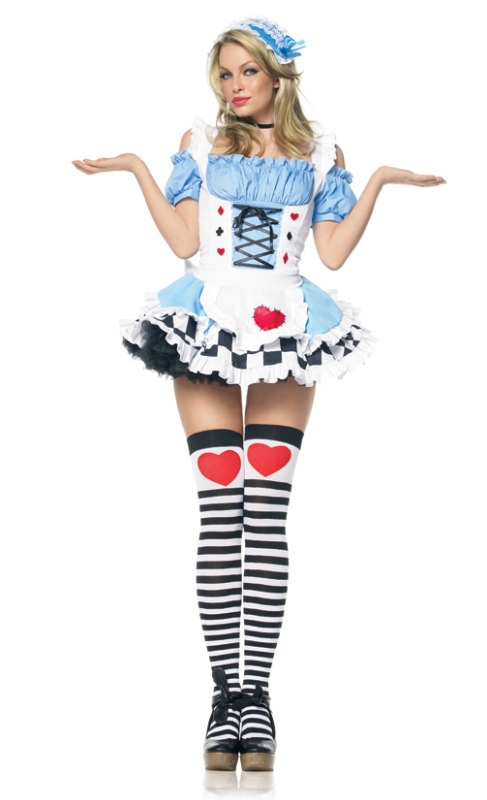 Hover To Zoom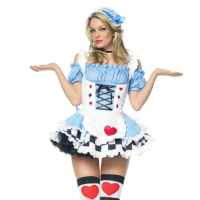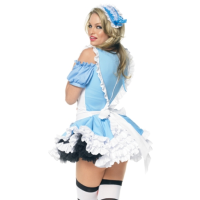 Retail Price:
Sale Price:
$24.99
$12.00
OUT OF STOCK
Product Features
Leg Avenue Miss Wonderland Halloween Costume - LA83354
2 Piece Miss Wonderland Halloween Costume includes:
Apron dress with ruffled back
Lace Ruffled Headpiece
Black Petticoat and Shoes not included, Heart Striped Socks Sold Separately!
Are you going to be naughty or nice this Halloween? The 2 Piece Miss Wonderland costume includes a lace ruffled headpiece and apron dress with ruffled back. Get Leg Avenue's Miss Wonderland Alice in Wonderland Halloween costume, this year's most popular women's Halloween costume, right here from Hot Costumes USA! Create your own wonderland adventure this Halloween in this popular Leg Avenue Miss Wonderland Alice in Wonderland Halloween costume.
Order a pair of the matching striped stockings with red heart detail right here from Hot Costumes USA. We have everything you need for very cheap prices. Add a Teardrop Lace Petticoat to flounce out the Miss Wonderland Halloween Costume skirt! If you need to stay warm this Halloween, slip into a pair of Sheer Pantyhose with Opaque Stripes or Spider Web Lace Pantyhose. Make this Halloween costume even more flirty with excellent Leg Avenue Thigh Highs, like White Sheer Thigh Highs with Red Woven Hearts, or the mysterious Spider Web Thigh Highs! Don't overpay for your Halloween costume this year, get all your women's Halloween costumes and accessories at a great discount Halloween costume price at Hot Costumes USA.
Looking for a matching themed costume for your guy friend this Halloween? Get him this year's most popular seller, the evil mad hatter Halloween costume right here at Hot Costumes USA at a great low Halloween costume price.

You Found the Ornament!
Enter HolidaySale2014 at Checkout to Receive 17% OFF Your Entire Order!