Hatsune Miku Costume How-To Guide
Thursday, October 1, 2015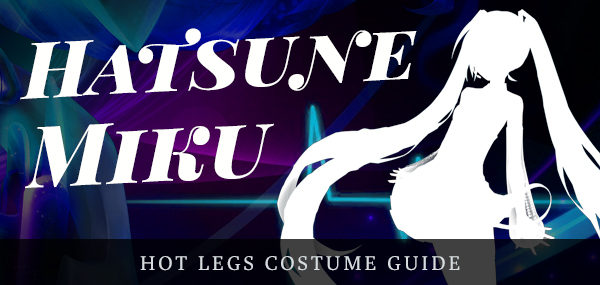 Hatsune Miku Costume How-To Guide
Hatsune Miku Halloween Costume Tights
Hatsune Miku is the most famous Vocaloid performer known worldwide. She even opened for Lady Gaga on her last world tour! This cosplay guide is the easiest DIY guide available on the web. Read through these step-by-step instructions to transform into your favorite vocaloid.
How to Make a Hatsune Miku Costume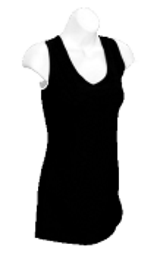 1. Hair – Hatsune has long turquoise pigtails and face-framing bangs. The center of her bangs forms a peak between her eyebrows. If you already have hair that falls past your knees, you probably don't want to jeopardize it by dying it turquoise. The easiest solution is to find a suitable wig online. Online stores have a selection for as little as $8 or as much as $30.
Her signature hair ties are square and three-dimensional. You can achieve this look with craft foam board found at any craft store. Make sure the material is rigid enough to retain the square shape, and add the red detail stripe all the way around the center line. Clip into your hair using sturdy alligator clips.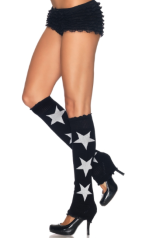 2. Outfit – The best part of dressing like Hatsune Miku is you can wear pretty much anything you want. Keep your outfit pieces simple and accessorize to your heart's desire:
3. Shoes – A fun platform shoe is perfect for this outfit, but a pair of boots are a sturdier alternative. Wear whatever is most comfortable for you, because in order to pull off the look, you have to be free to evoke confidence! Also consider how far you will be walking that night to guarantee you can last through the night and a couple dance routines.
4. Details – Headwear - Hatsune Miku is never seen without her signature headphones. Use your own, borrow a pair, or build them out of crafter's foam, also found at a craft store like Michael's or Joanne Fabrics.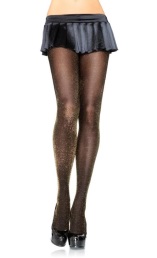 The same rules apply for a microphone to sing into all night long.
A fun and surprising hat can add a dash of flair to your cosplay. Try this fascinator in black to match your thigh highs and really stand out from your colorful hair.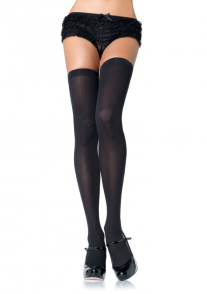 Her makeup is fairly simple. Emphasizing your eyes is the most important part. A shimmery white eyeshadow on the inner rim of your eye can make the whites of your eyes look brighter and wider. *ONLY USE RECOMMENDED WHITE EYELINER / SHADOW FROM KNOWN BRANDS, NEVER EVER USE PAINT OR UNKNOWN PRODUCTS AROUND YOUR EYES! TO DO SO MAY CAUSE IRREPARABLE BLINDNESS* Add false lashes if you like, black eyeliner on your top lash line and black mascara to blend it all together. Finish the look with a shimmery neutral eye shadow. However you normally wear skin makeup, follow your normal routine. Feel free to go bare, use a light tinted moisturizer, or put on a full face, however you are most comfortable. Neutral lipstick or gloss will also leave the emphasis on the eyes.
Be a technological marvel when you dress up. And don't forget the finishing touch, an '01' tattoo written in red on your left bicep. (Feel free to use washable, non-toxic marker or paint.) Have fun!
We have several other costume ideas to look through and Hot Legs is the perfect source to find more costume basics for dressing up!

You Found the Ornament!
Enter HolidaySale2014 at Checkout to Receive 17% OFF Your Entire Order!