French Maid Tights and Costume Guide
Thursday, October 1, 2015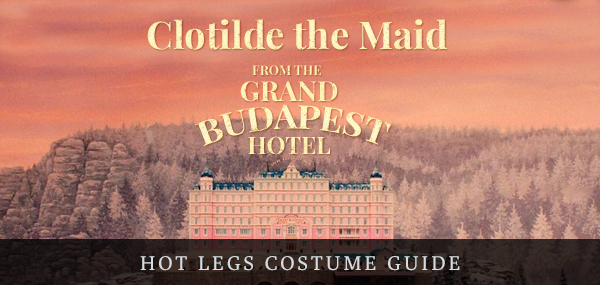 Clothilde á Le Grand Budapest Hotel Cosplay How-To
1. Hair –
Twist your hair back in a chignon or classic bun and then think about a little hat. You can wear a traditional maid's cap, or for a more attractive accessory, use a bit of white lace as a hair ribbon. Tie it as you would a headband or wrap it around your bun.
2. Apparel –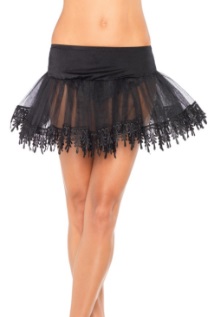 Black is the standard for every French maid. If you have a short black skirt, pair it with a black tank top and black petticoat. For a more racy look, leave off the skirt altogether and be bold with the tank and petticoat as your base outfit.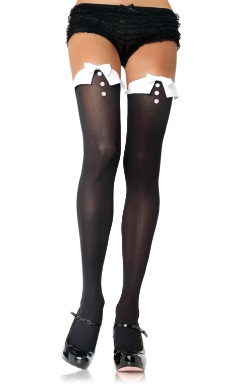 These tuxedo-top thigh-highs are the perfect look for your "uniform". A pair of high heels will complete the look and make your legs look miles long.
If you aren't into the thigh-highs, look at these simple ankle socks sporting a suggestive ribbon. Pair with the heels of your choice.
3. Details –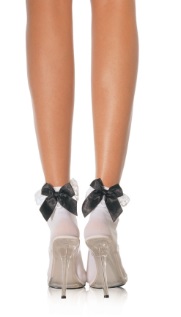 You will want a small white apron to bring the look together. Make your own, or find an inexpensive one here.
This costume is great because you have a lot of room to mix up the basic pieces. You can go long-sleeved up top or knee-length in your skirt. The only important detail is that it should be black. Accessorize accordingly with a lace collar for an authentic look.
A feather duster! Don't forget this teasing tool. Whether to help out your party house with the knick-knacks or to tickle your friend's fancy, this is an essential accessory for your costume.

You Found the Ornament!
Enter HolidaySale2014 at Checkout to Receive 17% OFF Your Entire Order!