Elsa Costume Tutorial
Saturday, October 10, 2015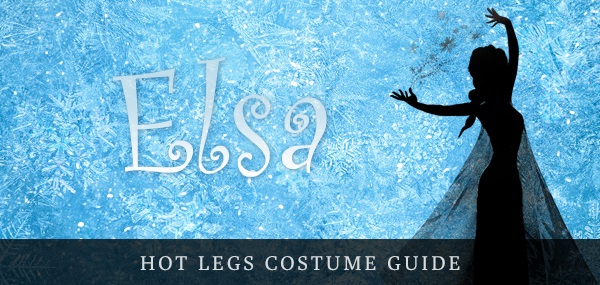 How to Create an Elsa Outfit
1. An ice dress.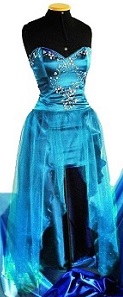 Queen Elsa creates her dress out of pure ice. Unless you happen to know a snow seamstress, we recommend using a regular dress instead. Fortunately, there are many options for an affordable Elsa gown. Disney does not sell adult sizes of princess costumes, meaning you have to buy from an unofficial seller online or create your own.
Premade dresses can vary in craftsmanship and sizes, so sewing your own gown from fabric of your choosing is ideal. You can control everything from the color to the length of your ice train as well. The train should be made of a sheer fabric and you can use fabric paint to add snowflake designs wherever you want.
2. Braided blonde hair.
Elsa literally lets her hair down when she lets go, revealing a thick French braid in her almost white hair. If you're not a platinum blonde, you are going to need a wig to pull this one off. A regular French braid, pulled to one side, will work for Elsa's hair. Add snowflake themed hairclips to keep your plait in place.
Get an ice blonde braid today! Or use Disney Style's YouTube tutorial to learn how to braid your own hair like Elsa!
3. Makeup
This is the best Elsa makeup tutorial we have seen online.
4. Legwear.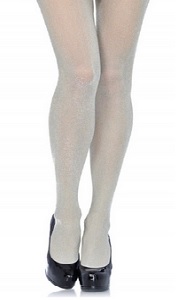 The cold doesn't bother Elsa, but it might bother you. Fortunately, a pair of Lurex Glitter Fashion Tights are just what you need to stay warm while still looking like a Snow Queen. These light blue tights have a silver shimmer to go perfectly with your ice magic. They also add some modesty if you're not comfortable showing off your royal legs.
5. Ice shoes.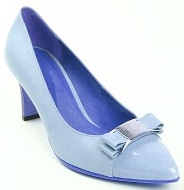 Similar to Cinderella, Elsa has very special shoes. Her kitten heels are made from pure ice, just like her dress. Once again, skip the ice and grab a cute pair of clear or blue shoes instead.
6. Build a snowman.
One of Elsa's icy powers is to bring snowmen to life. Find an Olaf plush or build your own snowy companion for the night. If trick-or-treating, an Olaf candy bucket is a simple addition to your costume.
Use an Olaf bucket for trick-or-treating this Halloween!
Elsa Halloween Costume Tights
Rule over a kingdom of ice and snow this Halloween as Elsa from Disney's Frozen. Don't let the cold bother you with a beautiful ice gown with matching fashion tights from Hot Legs USA. Create your own custom ice gown and "let it go" this year. Get friends to dress as Anna, Kristoff, and Hans for a cool group costume. Your son or daughter can make an adorable Olaf to go with your Elsa as well.

You Found the Ornament!
Enter HolidaySale2014 at Checkout to Receive 17% OFF Your Entire Order!