Barbie Costume Guide
Thursday, October 8, 2015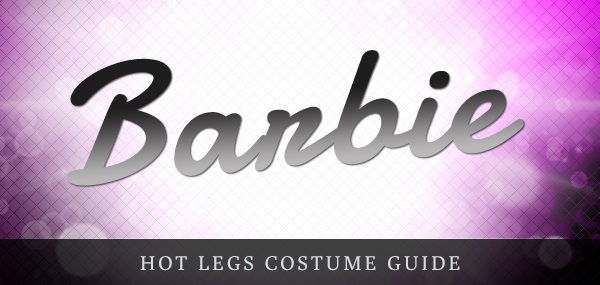 How-To make a DIY Barbie Costume
1. The DIY Barbie Display Box –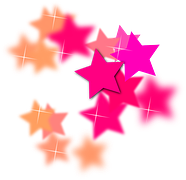 Find a box that is taller than you. We recommend a refrigerator box, a large parts box from your local mechanic, or in a pinch you can go to your local U-Haul rental shop and purchase a wardrobe box, but free is ideal of course.
Find a nice shade of hot pink wrapping paper, enough to cover the entire outside of the box. Also find another roll of wrapping paper, the true Barbie box interior is light blue, but there have been many different interior colors so you can use whatever you like. If you have some wrapping paper around the house that you want to use up and isn't too specific (perhaps not wedding bells or Christmas wreaths) go ahead and use it to cut costs.
Cut out the viewing window in the box. The best results will be had with a sharp knife or an Exacto knife, BE VERY CAREFUL! Add details as you like, and look at some original boxes for inspiration. A few tips: Include the Barbie logo, a Mattel trademark stamp, and the name of your motif, ex. 'Workout Barbie'.
Make sure you include handholds if you are planning on wearing the box all night. You also have the option of cutting the box to fall above your knees and securing it above your waist with saran wrap so you can move more freely.
2. The Outfit –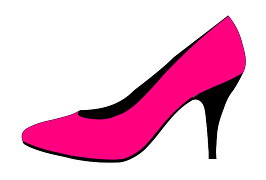 Depending on what kind of Barbie you wish to be, you can choose your clothing as you see fit. For a classic 90's Barbie look, a hot pink cocktail dress with matching heels will be perfect.
For 'Workout Barbie' these hot pink short athletic shorts are ideal as they are super-shiny and will stand out while till being comfortable. You can also accessorize with fun and functional hot-pink sweatbands.
3. The Tights –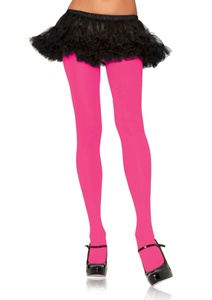 Achieving Barbie's perfect legs is easier than ever with these high-gloss professional pantyhose. They come in a range of skin tones and sizes, and we recommend the Suntan color to invoke 'Blonde Barbie'.
For the Workout Barbie costume, wear these neon pink tights under your shorts.
4. The Makeup –
When first looking at the cover photo of this makeup tutorial, we thought, "it must be easy for this woman… She already looks like Barbie!" Boy were we surprised when we started the video and saw her bare face. She is beautiful without a doubt but her Barbie face is all makeup! She is a skilled makeup artist and instructor so you too can achieve the look.
5. The Hair –
If you already have long blonde hair or you are planning on being brunette or redheaded Barbie, then style as you would like and move on. However, as you are portraying a doll, even if you already have perfectly glossy, waist-length blonde hair, you might want to buy a cheap wig online anyway because it will add to the "manufactured" look.
6. Couples Costume Idea -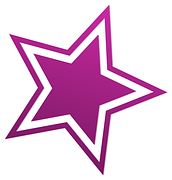 Who is more of a classic American couple than Barbie and Ken? Pop on a polo shirt, khaki shorts and perhaps a jaunty scarf tied around your neck and you are ready to go. We make this costume even easier by offering our iconic Barbie hosiery in a men's cut as well. Men can also have perfectly smooth, suntanned legs, wearing our Peavey High Gloss Fashion Tights For Men perfect for a Ken doll costume.
For more creative costume ideas, or to shop affordable costume tights and basics, look no further than Hot Legs USA.

You Found the Ornament!
Enter HolidaySale2014 at Checkout to Receive 17% OFF Your Entire Order!