Drusilla the Vampire Costume Tights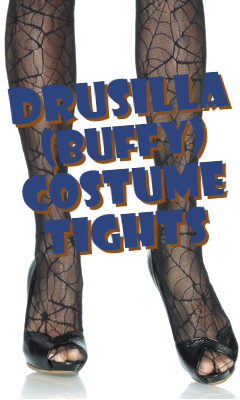 Hover To Zoom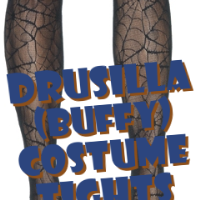 Retail Price:
$5.99
Select Quantity:

Product Features
If you're looking for fun, spooky Halloween costume this year, try out these spider web lace thigh highs from Hot Legs USA for a Drusilla the Vampire costume. Relive your love for Buffy the Vampire Slayer with this gorgeous hosiery, featuring a cool lace spider web pattern all around the legs and garter-less elastic bands around the thighs. You can recreate your favorite female antagonist from the best vampire show of the '90s with these spooky thigh highs from Hot Legs USA.
View our Drusilla the Vampire cosplay instructions for a more complete guide to making her costume.
Hot Legs USA has an extensive list of costume guides for a fun and creative Halloween.

You Found the Ornament!
Enter HolidaySale2014 at Checkout to Receive 17% OFF Your Entire Order!