Zombie Cheerleader Costume Socks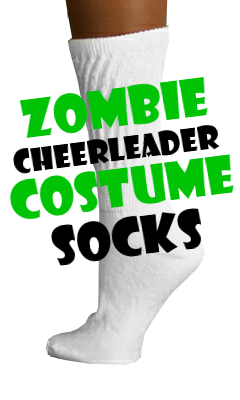 Hover To Zoom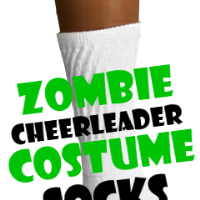 Retail Price:
$5.99
Select Quantity:

Product Features
Though you may not be the most graceful cheerleader in all the land, you will be the best-looking zombie. Take the perfect professional cheerleading tights, add a few slashes and some fake blood (that will wash out) and you are ready to join the roving pack of walking dead. Reanimate yourself this Halloween with this scary and surprising costume.
View our full Zombie Cheerleader costume guide
Hot Legs USA has an extensive list of costume guides for a fun and creative Halloween.

You Found the Ornament!
Enter HolidaySale2014 at Checkout to Receive 17% OFF Your Entire Order!