Scarlet Witch Costume Thigh Highs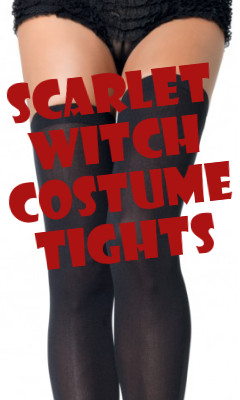 Hover To Zoom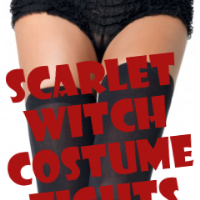 Retail Price:
$4.99
Select Quantity:

Product Features
Scarlet Witch Costume Thigh Highs are just what your DIY superhero outfit needs. These affordable pantyhose are comfortable and durable, meaning they can last through a fight with evil robots or a night out trick-or-treating. A silicon elastic band keeps the sheer tights from sliding down your legs for total support. If you want a Scarlet Witch costume just like the one worn in this summer's Age of Ultron, look no further! Make sure to include Black Widow, Captain America, and the Hulk this Halloween with more costume tights from Hot Legs USA.
View our full Scarlet Witch Costume guide
Hot Legs USA has an extensive list of costume guides for a fun and creative Halloween.

You Found the Ornament!
Enter HolidaySale2014 at Checkout to Receive 17% OFF Your Entire Order!