Queen of Hearts Costume Thigh Highs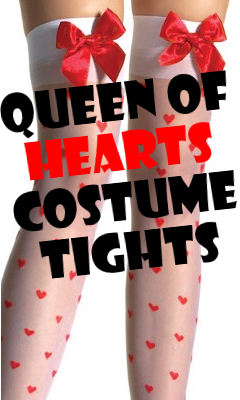 Hover To Zoom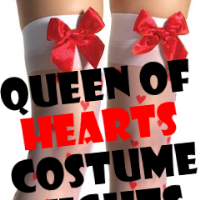 Retail Price:
$6.99
Select Quantity:

Product Features
Are you feeling bossy this Halloween season? Or do you simply like dressing up and giving orders? If so, the Queen of Hearts is surely the costume for you. Whether for a round of croquet or surveying the rose garden, our Queen of Hearts costume tights will have you looking your best as you strut your stuff. Worshippers will fall like playing cards at your feet at any party or photoshoot. Off with their heads, but leave their great-looking legs if they are wearing the proper stockings.
View our full Queen Of Hearts Costume Guide
Hot Legs USA has an extensive list of costume guides for a fun and creative Halloween.

You Found the Ornament!
Enter HolidaySale2014 at Checkout to Receive 17% OFF Your Entire Order!