Princess Serenity Costume Stockings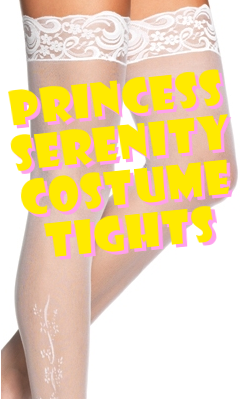 Hover To Zoom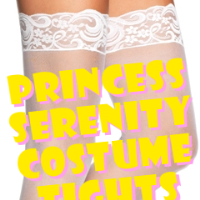 Retail Price:
$5.99
Select Quantity:

Product Features
Defend the galaxy this Halloween with Princess Serenity Costume Stockings. This white lace pair of pantyhose will give you an angelic appearance as you take the form of the beautiful princess of the Silver Millennium. These stockings will help you transform into a royal this Halloween. Make sure you find a handsome Prince Endymion (aka Tuxedo Mask) and all your Sailor Scout friends before heading out. A floral pattern by the ankle gives these white stockings a touch of elegance.
View our full Princess Serenity Costume guide
Hot Legs USA has an extensive list of costume guides for a fun and creative Halloween.

You Found the Ornament!
Enter HolidaySale2014 at Checkout to Receive 17% OFF Your Entire Order!